The Census Bureau is experimenting with new ways to ask Americans about their race or origin in the 2020 census – including not using the words "race" or "origin" at all. Instead, the questionnaire may tell people to check the "categories" that describe them.
Census officials say they want the questions they ask to be clear and easy, in order to encourage Americans to answer them, so the officials can better collect race and Hispanic data as required by law. But many people are confused by the current wording, or find it misleading or insufficient to describe their identity.
Census forms now have two questions about race and Hispanic origin. The first asks people whether they are of Hispanic, Latino or Spanish origin, and states that "Hispanic origins are not races." A second question asks, "What is this person's race?" and includes a list of options with checkboxes and write-in spaces. The U.S. government defines Hispanic as an ethnicity, not a race.
The problem with using the word "race" is that many Americans say they don't know what it means, and how it is different from "origin." The agency's focus group research found that some people think the words mean the same thing, while others see race as meaning skin color, ancestry or culture, while origin is the nation or place where they or their parents were born.
The Census Bureau's own definitions of race and Hispanic origin, which follow government-wide rules from the Office of Management and Budget, sometimes appear to overlap. A white person, for example, is defined as someone "having origins in any of the original peoples of Europe, the Middle East or North Africa." Hispanic is defined as a person of "Spanish culture or origin regardless of race."
The confusion reflects a larger debate about how to define race, which used to be seen as a fixed physical characteristic and now more commonly is viewed as a fluid product of many influences. "We recognize that race and ethnicity are not quantifiable values," the Census Bureau said in a 2013 report. "Rather, identity is a complex mix of one's family and social environment, historical or socio-political constructs, personal experience, context, and many other immeasurable factors."
In test-census forms to be sent to 1.2 million respondent households later this fall, the bureau will test the impact of alternative question wording that drops all mention of "race" or "origin" and asks: "Which categories describe person 1?" People then can choose from the list of races and origins. The National Content Test also will test combining the Hispanic and race questions into one, in part because many Latinos believe that Hispanicity is a race and do not identify themselves as white, black or another standard racial group.
The content test also will experiment with adding a new Middle East and North Africa category. The test represents the bureau's final major research effort before locking down its proposed 2020 questionnaire wording.
The bureau's Federal Register notice published last month invited comments on the proposed test. The agency's plans received some positive feedback at the March meeting of its National Advisory Committee of outside experts.
"I'm very happy that they are going to test a question which gets away from the language of race and ethnicity because frankly that is just a quagmire, that language," said Ann Morning, an advisory committee member and New York University race scholar. "No two people seem to be able to agree on what those terms mean."
In follow-up comments in an email, Morning said she believes "the beauty of simply referring to 'categories' is that it avoids that problem of people getting hung up on the terminology. So I would expect this term will allow people to answer the question more quickly, and to feel more free to check more than one box if they wish, and to lead to a lower non-response rate on that question."
If adopted, the changes would add to the long list of revisions over time in the way the decennial census has asked about race, which has been included in every count since the first one in 1790. Until 1960, Americans did not choose their own race on census forms; enumerators did it for them. Racial categories have changed extensively through the decades, and question wording also has been revised.
The word "color," not "race," was used in census-taker instructions and some census forms in the 1800s. The word "race" appeared for the first time in 1880 enumerator instructions that talked about "color or race," and the use of both terms continued on census forms or instructions through 1940. The term "color" was dropped from the 1950 census form, but returned on the 1970 census form.
The word "race" was not included in the 1960 census or 1980 census. Instead, the forms asked, "Is this person­ –" and listed the racial categories.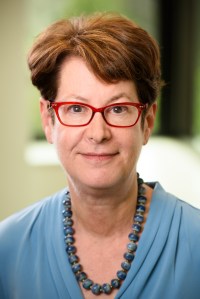 D'Vera Cohn
is a former senior writer/editor focusing on immigration and demographics at Pew Research Center.