In today's digital era, what's the best way to announce that you're running for president: a tweet, a speech or a media appearance?
Historically, speeches have been by far the most popular way to announce a candidacy. But so far in the 2016 race, two candidates (Hillary Clinton on Sunday and Republican Sen. Ted Cruz of Texas in March) went online to make their big announcements, while two others (GOP Sens. Marco Rubio of Florida on Monday and Rand Paul of Kentucky on April 7) took the traditional approach with a speech.
Clinton made her announcement with an online video posted on her campaign website (as she did for the 2008 election), while Cruz declared in a midnight tweet: "I'm running for president and I hope to earn your support!"
I'm running for president. Everyday Americans need a champion, and I want to be that champion. –H https://t.co/w8Hoe1pbtC

— Hillary Clinton (@HillaryClinton) April 12, 2015
I'm running for President and I hope to earn your support! pic.twitter.com/0UTqaIoytP — Ted Cruz (@tedcruz) March 23, 2015
These online announcements, however, are still very much in the minority. Since the 2004 election cycle, 27 of the 41 candidates who appeared in the Republican or Democratic presidential primary debates (or have announced for 2016) included a public address in their formal announcement, according to our calculations. (Sometimes, candidates have also made the announcement on some other platform, as in 2003 when former Sen. John Edwards, a North Carolina Democrat, announced on The Daily Show before giving a formal speech.)
On the other hand, just seven (including Cruz and Clinton), have done so online. Former Virginia Gov. Jim Gilmore and former Sen. Fred Thompson of Tennessee (both for 2008), both Republicans, announced via webcasts. Former GOP House Speaker Newt Gingrich posted a tweet linking to a video on his website for the 2012 cycle, and former New Mexico Gov. Gary Johnson, also a Republican, launched his 2012 run with a Cruz-like tweet: "I am running for president." (Johnson would become the Libertarian Party's candidate in that cycle.)
A question for 2016 is whether the rest of this election cycle will reveal a tipping point. One election year to compare it with is 2008 – the last time no sitting president or vice president was in the running. That year, candidates turned to newer forms to break through the clutter.
In that election cycle, twice as many Republican candidates (eight) made their announcements through a TV or radio appearance than did through formal speeches (four). And this was not simply "dark horse" candidates looking for a gimmick: former New York City Mayor Rudy Giuliani announced on Larry King Live, and former Arkansas Gov. Mike Huckabee announced on NBC's Meet the Press. Two GOP contenders launched their campaigns on late-night comedy shows that cycle: Sen. John McCain of Arizona confirmed his run on Late Show with David Letterman, and Thompson followed up an online video with an announcement on The Tonight Show with Jay Leno.
The decisions of two of the four announced candidates for the 2016 race to declare online may be a sound strategy in an age when more and more Americans are getting their political news there, whether from news sites or directly from politicians. Of the roughly three-in-four adult internet users (77%) who use Facebook, about a quarter (23%) "follow" or "like" political parties, candidates or elected officials, while nearly a third (32%) say they post or "share" news or opinions about government and politics.
Methodology note: In identifying how candidates made their announcements, we looked for the public event billed as the formal announcement by either the campaign or by reporters covering the campaign. If no announcement was made at or around the time the candidate formally filed their papers with the Federal Election Commission, the announcement of an exploratory committee was used, though this applied to only three candidates. If a candidate made statements in several venues at or around the same time, these were all considered as campaign announcements. If there was no statement made to the public, a statement made to the media was used.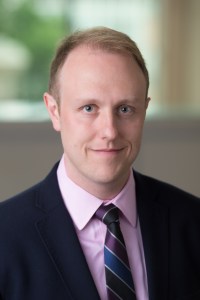 Michael Barthel
is a former senior researcher focusing on journalism research at Pew Research Center.