Pakistan's Prime Minister Nawaz Sharif called for "immediate action" Thursday over the stoning death of a pregnant 25-year-old woman in Lahore earlier this week. Farzana Parveen's murder, carried out by her family members because she married a man without their consent, has shined a light on so-called "honor killing," a practice in which relatives end the lives of women and men who are said to bring shame to the family.
Sharif called Parveen's death "totally unacceptable," but a Pew Research Center survey conducted in 2011 found that the Prime Minister's position is unlikely to resonate with all Pakistanis.
Honor killings claim the lives of more than 1,000 Pakistani women every year, according to a Washington Post story citing a Pakistani organization that advocates against honor killings.  In the last few years, honor killings in Pakistan have gained international attention, with cases ranging from women refusing to enter into an arranged marriage, seeking a divorce or having a pre- or extra-marital affair.
In the Lahore case, Parveen's father told police that he sought his daughter's killing because her marriage to the man without his permission "had insulted all of our family."
The Pew Research survey did not ask about children marrying without the consent of their parents, but did ask about ending a woman's life if she engages in premarital sex or adultery.  Four-in-ten respondents said that the practice was justified, including three-in-ten (30%) who said it was often justified and 9% who said it was sometimes justified. About half said that ending a woman's life to protect family honor was rarely (5%) or never (46%) justified.
Although the issue of honor killings is mostly associated with women, a third of Pakistanis said that honor killings of men can be often (23%) or sometimes justified (10%). A slim majority of Pakistanis (57%) said the practice was rarely, if ever justified when men engage in premarital sex or adultery.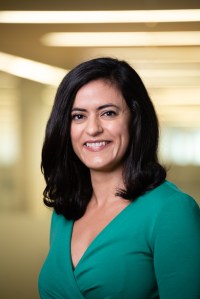 Neha Sahgal
is Vice President of Research at Pew Research Center.
Tim Townsend
is a former Senior Writer/Editor for the Pew Research Center Center's Religion & Public Life Project.