While Americans want the U.S. to focus its attention more on challenges at home, the public does put importance on a number of long-term foreign policy goals that range from strengthening the security of the U.S. to issues that bear strongly on domestic concerns.
Protecting the U.S. from terrorist attacks and preventing the spread of weapons of mass destruction are overwhelming public priorities, according to a Pew Research Center survey conducted Oct. 30-Nov. 6.
But many other international priorities – jobs, energy security, drugs, immigration — that are intimately linked to domestic concerns also rank high on the list. These foreign policy aims of the American public have remained largely consistent since the late 1990s – a period covering three presidencies, two major wars and the worst terrorist attack in the nation's history.
Given almost daily terrorist incidents abroad and the occasional terrorist threat to the American homeland prominent in the news, it may not be surprising that more than eight-in-ten Americans (83%) say that taking measures to protect against future terrorist attacks should be a top foreign policy priority of the United States.
But Americans' international priorities are never far removed from the home front. A nearly equal share of Americans (81%) place emphasis on pursuing a U.S. foreign policy that protects American jobs. This high level of concern about the domestic employment consequences of Washington's security and diplomatic actions abroad has existed since the 1990s. And it demonstrates that when it comes to jobs, what is local is global in the minds of the American public.
About six-in-ten (61%) say that reducing U.S. dependence on imported energy sources should be a top U.S. foreign policy goal. And a majority (57%) say the same about combatting international drug trafficking, while nearly half (48%) cite reducing illegal immigration as a top objective.
Many more traditional foreign policy concerns that may have a less direct domestic impact on the United States draw little public support. Less than four-in-ten (37%) cite strengthening the United Nations as an important objective. The same number say that dealing with global climate change should be a top priority.
The goals rated lowest by the American public are promoting human rights in other countries (33%), helping improve living standards in developing nations (23%) and promoting democracy in other nations (18%).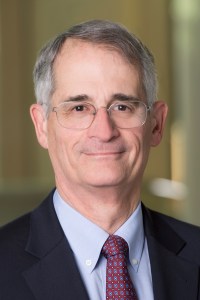 Bruce Stokes
is a former director of global economic attitudes at Pew Research Center.