The news that the Turkish government may have revealed the secret identities of 10 Iranian spies who had been meeting inside Turkey with the Israeli intelligence agency Mossad comes against the backdrop of surveys that show a mutual feeling of distrust among these two important regional players.
A Pew Research Center survey from March to April 2013 showed that only 14% of Israelis have a favorable view of Turkey, with 80% holding an unfavorable opinion. Views toward Israel in Turkey are even worse, with only 2% of the Turkish population holding a positive opinion of Israel and 86% viewing their Mediterranean neighbor negatively.
In addition to low marks for their respective nations, the two prime ministers, Benjamin Netanyahu in Israel and Recep Tayyip Erdogan in Turkey, also receive dismal ratings. Only 4% in Turkey have a favorable view of Netanyahu, with 70% voicing an unfavorable rating, including 54% who say that they view the Israeli prime minister very unfavorably. Meanwhile, only 14% of Israelis see Erdogan in a positive light, with 84% seeing him negatively (including 53% who say very unfavorable).
Generally, relations between Israel and Turkey have deteriorated since the 2008-2009 Gaza war and the 2010 Gaza flotilla raid, which led to the death of eight Turkish nationals at the hands of Israeli special forces. Turkish sympathies tend to lie with the Palestinian territories in their long conflict with Israel. In the spring survey, 66% of Turks said they sympathize more with the Palestinians compared with just 9% who favor the Israelis.
Relations between the two regional players were not always as strained. Turkey was the first predominantly Muslim country to recognize the state of Israel. And, despite the tensions, Israeli-Turkish trade is currently running at about $4 billion annually.
While affairs between the countries might further deteriorate as a result of the most recent revelation, these two publics share some common views. Turkish Muslims are highly critical of the militant groups Hamas and Hezbollah (both organizations receive 73% disapproval ratings). And Turks and Israelis tend to distrust Iran (92% of Israelis have an unfavorable view of the Islamic state, with 68% of Turks agreeing) and both publics strongly oppose the idea of a nuclear armed Iran.
Here are more detailed results and survey methodology.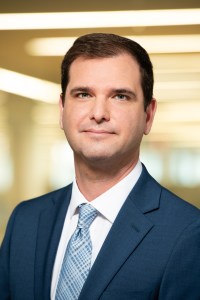 Jacob Poushter
is an associate director focusing on global attitudes at Pew Research Center.