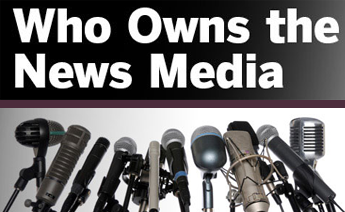 In May, 2012 Warren Buffett's Berkshire Hathaway Company announced the purchase of 63 newspapers, including 23 dailies, from the debt-ridden Media General Company. The transaction was a course reversal for Buffett, who earlier had said he wouldn't buy newspapers, and created a major new player in the industry. It also left Media General-whose history with newspapers dates back to the mid-1800's-with only one remaining daily, the Tampa Tribune, which many predict it will still try to sell.
The purchase, seen as a rare vote of confidence in a struggling industry, also capped a period of intense change in U.S. newspaper ownership. In the last 18 months many better known newspaper companies divested most or all of their holdings while a number of new entities, including hedge funds and private equity firms, jumped in.
According to the investment banking firm of Dirks, Van Essen & Murray, which monitors newspaper transactions, a total of 71 daily newspapers were sold as part of 11 different transactions during 2011, the busiest year for sales since 2007.
And newspapers were not the only media to undergo major changes. The last 18 months also saw local television sales reach new heights, the merging of Newsweek and the Daily Beast, Comcast's acquisition of NBC Universal, the Huffington Post's movement into web TV and further reach among U.S. broadcast companies into the Hispanic market.
The Pew Research Center's Project for Excellence in Journalism has compiled a new interactive database to help users make sense of the changes at the highest levels.
Who Owns the News Media provides detailed statistics on the companies that now own our nation's news media outlets, from newspapers to local television news stations to radio to digital, and this accompanying summary highlights the major changes of the year.
Newspapers
In transactions other than the Buffett deal with Media General, The New York Times Company sold 14 daily newspapers to Halifax Media and Journal Register Company (with 20 dailies) was acquired by one of its investors, Alden Global Capital. The Times Company's sale of its Regional Newspaper Group left it with only three remaining dailies, the flagship New York Times, The Boston Globe and the Worcester Telegram & Gazette.
The Chicago Sun Times was sold to a new company called Wrapports LLC, an organization led by technology executive Michael Ferro Jr. and former Newsday publisher Timothy Knight.
The San Diego Union-Tribune was sold in November 2011 by the private equity firm Platinum Equity, which bought it in 2009, to a company owned by a local hotel developer.
And so far in 2012:
Freedom Communications announced on June 11 the sale of its remaining dailies, including the Orange County Register (163,000 print circulation) to the investment group 2001 Trust LLC. That sale ended the company's almost 80-year history as a newspaper publisher. And as was the case with Journal Register, Freedom had recently emerged from bankruptcy protection.
Once known as the crown jewel of the now defunct Knight Ridder chain, The Philadelphia Inquirer (along with its sister Philadelphia Daily News) was sold in April for the fourth time in six years. A group of local businessmen bought the company for a reported $55 million, roughly 10% of the $515 million the papers fetched in 2006 when they were purchased by another group of local investors led by advertising executive Brian Tierney.
Hedge Fund Company Alden Global Capital bought the Journal Register Company with twenty papers including the New Haven Register (CT), the Oakland Press (MI) and the Daily Times (PA). Alden Global has also invested in several other newspaper organizations.
Versa Capital Management, which purchased a number of small dailies in Ohio in 2011, acquired the Times Leader in Wilkes-Barre, Pennsylvania in March of 2012.
Most of the sale prices in these transactions speak to continued softening of the newspaper market. The New York Times Company Regional Group papers were sold for a total of $143 million. Berkshire Hathaway paid a combined $142 million for the Media General properties, which includes 63 weekly and daily papers.
One exception was the San Diego Union-Tribune. Hotelier Doug Manchester acknowledged paying significantly more than $100 million for it. That is at least twice as much as Platinum reportedly paid, under $50 million, for the paper in 2009.
With daily newspapers still providing the majority of original news reporting, what will these new owners mean for the future of our daily news? What is their background? What is the breadth of their news properties and their properties in other industries? PEJ's Who Owns the New Media helps answer those questions.
As the Poynter Institute's Rick Edmonds noted in PEJ's "State of the News Media 2012" report, it can be "hard to discern…a general strategy" being pursued by these private equity newspaper owners because they "tend to say little or nothing publicly." But they are generally regarded as advocates of aggressively transforming newspapers into more digitally-oriented operations.
Local Television
53 stations were sold in 2011, which brought in a total of $307 million dollars in revenues. While the total value of station mergers and acquisitions was still minuscule compared to the decade before the recession hit, transactions topped a billion dollars for the first time since 2007 and were almost ten times the value of station sales the year before.
Sinclair Broadcasting was the biggest player in 2011. It bought 15 stations from two ownership groups. In the single largest acquisition in four years, the company paid $385 million for the eight-station broadcast division of Freedom Communications, which had been on the block since the company declared bankruptcy in 2010. These 8 stations brought in $62 million in revenue in 2011. Sinclair also bought seven stations owned by Four Points Media Group for $200 million, whose stations earned $98 million in revenues in 2011.
ABC and CBS affiliate stations, that produce news across markets, continued to lead in revenues. Both reported $2.9 billion in 2011, down from $3.2 billion in 2010. Fox affiliates followed with $2.2 billion in revenues for 2011, down from $2.3 in 2010.
While stations in all market sizes lost revenue on average in 2011, the top 25 markets saw the greatest declines by far. The 176 stations in the top 25 markets averaged a 24% decline in revenues in 2011 ($48.5 million dollars). That compares to a 9% loss in midsize markets (26-50), 8% loss in markets 51-100, 12% in markets 101-150 and 9% in the 44 stations in the smallest markets (151+). Even with a 24% decline, though, the largest markets still bring in far more total revenue, an average of $49 million in 2011.
Magazines
The sales of consumer magazines rose by nearly a quarter in 2011 (23%) compared to a year earlier. Thirty-two acquisitions were announced, compared to 26 in 2010. The value of these deals grew even more sharply-up 15 times more-a 1395% jump from the previous year. According to the Jordan, Edmiston Group, the total value of these acquisitions was $3.2 billion, compared with $214 million the prior year.
Two of the most noteworthy deals in 2011 were Hearst Corporation's acquisition of Lagardère's international magazine group for $651 million in February 2011 (including Elle and Car and Driver) and Axel Springer's acquisition of WAZ Media Group for $613 million in October 2011. Other notable deals in the last quarter of 2011 included a $38 million investment in Martha Stewart Living Omnimedia by J.C. Penney; Hearst Corporation's acquisition of Hachette China, the regional publishing operation owned by Hachette Filipacchi Medias Group; and Meredith's acquisition of Everyday with Rachel Ray from Reader's Digest.
Newsweek's website was integrated into The Daily Beast's site in August 2011, nine months following the merging of the two companies. Combining the two websites was supposed to boost traffic; instead traffic has fallen significantly. When the deal closed, The Daily Beast's audience was 2.2 million, while Newsweek drew 3.1 million unique monthly visitors, according to Compete.com. Combined traffic for the two sites for the five months following the August 2011 website merger averaged 2.5 million; in January 2012, that inched up to 2.9 million. Newsweek used to have an online partnership with MSNBC since 2007, which generated more than 50% of its online traffic. But the partnership ended in February 2011, a few months after the merger of Newsweek and The Daily Beast companies.
Cable Television
Comcast increased its total revenue by 47% in 2011, thanks to the acquisition of NBC Universal and Universal Orlando. Apart from the impact of those deals, company revenues increased 5%. Comcast's cable communications businesses such as video and high-speed internet (up 5%) performed slightly better than NBCUniversal segments, which together rose 4%. Within NBCU, aside from 24% growth at the relatively small theme parks division, it was cable programming, which includes MSNBC and CNBC that experienced the strongest revenue growth at 11%.
For News Corp., the phone-hacking scandal in Britain and the associated legal proceedings and parliamentary investigation, including closing of the News of the World tabloid (Britain's largest paper) hung over the company in 2011. In its August 2011 annual report, News Corp. noted, "(i)t is possible that these proceedings could damage our reputation and might impair our ability to conduct our business." Revenue projections at Fox News Channel, a key News Corp. holding, continued to climb. One Morgan Stanley analyst estimated the value of Fox News Channel at $12.4 billion.
Network Television
Comcast's merger with NBC Universal in January 2011 was the first ownership change for the network since General Electric acquired NBC from its original owner, RCA in 1986.[1] Comcast now has a 51% stake in NBCUniversal, making it a majority owner. Perhaps the most notable change so far has been an effort to bring in more diversity, both in ownership and programming. As part of its commitment to the FCC, in February 2012, Comcast/NBCU announced the scheduled release of the first four minority-owned channels as the first of 10 new independently-owned and operated channels established by 2018.[2] Comcast/NBCU also agreed to allocate $20 million to these channels.
In addition, the FCC imposed several other conditions on Comcast in order for the merger to go through:

It would have to expand its existing broadband network to reach 400,000 more homes and six additional rural communities.
It would have to provide free video and high-speed internet service to 600 new schools or libraries in underserved and low-income areas.
It would have to make broadband available for less than $10 a month to 2.5 million low-income households. The same households must also be given the option of buying personal computers or netbooks for less than $150.
Digital
The Huffington Post took several steps in 2012 to expand its brand into new formats. It announced that in July it would begin offering the first web-only 24 hour news network in the same spirit as CNN or Fox News. The "network," originally called Huffington Post Streaming Network but re-christened Huffpost Live, is projected to carry 12 hours of live video each weekday, with the content replayed for the other 12 hours of each day. In June, the Huffington Post launched a new iPad-only publication called "Huffington" that has the look and feel of a traditional print magazine in a digital form. Huffington hit the Apple store on June 14th priced at 99 cents per issue, $1.99 for a monthly subscription, or $19.99 per year. The publication features both repackaging of Huffingtonpost.com content and content exclusive to the iPad as well.
Yahoo in the last year struck two partnerships aimed at expanding its news content, particularly in video. In the fall of 2011 Yahoo announced a partnership with ABC News. Yahoo News, the most popular online news destination in the United States according to Nielsen, comScore, and Hitwise has in-house reporters and produces some original content but is nowhere near the size of ABC News. Under the agreement Yahoo News would carry content from ABC News, and the editorial teams from both organizations would collaborate to create original content. In June 2012 Yahoo news entered into a very similar agreement with CNBC. Under the new agreement CNBC will provide financial reporting and information for Yahoo News. This partnership deal does not include a payment by either company, but the two companies will share advertising revenue.
The hyperlocal news site Patch, owned by AOL, continued to face criticism that its business model is not viable. In May, 2012 a shareholder in AOL, Starboard Value which owns 5.3% of AOL, released a report sharply criticizing Patch, which included its estimates (AOL does not release earnings for Patch in any regular form) that the local news operation lost $147 million and generated just $13 million in ad revenue in 2011. AOL continues to defend its investment in Patch and in early 2012 revealed a new ad team that it hoped would boost ad sales.
Ethnic Media
While there were no major ownership changes in ethnic media in the past year, mainstream media organizations made further inroads in the market. Fox, ABC News and Comcast all made moves to create stations and programming geared to Hispanic Americans, bringing in new competition to Univision, the largest Spanish language network and now the fourth largest network overall.
Fox Networks Group announced in April 2011 the formation of Fox Hispanic Media, a partnership between Fox International Channels and Fox Global Networks. At its outset, it was composed of three Spanish-language networks, Nat Geo Mundo, a sister channel to National Geographic Channel and Nat Geo WILD; as well as Fox's existing Spanish-language networks Fox Deportes (sports) and Utilísma (women's lifestyle). Another broadcast channel, MundoFox, is expected to be released in fall 2012. MundoFox, a partnership between Fox International Channels and Columbian broadcaster RCN Televisión SA will air a mix of content from several outlets, including some news content: two half-hour live newscasts every weekday evening, one for the east coast and the other for the west coast.
ABC News and Univision made plans in May 2012 for a 24-hour cable news channel that will be in English but will target Hispanic Americans. The channel and its corresponding website will be jointly owned by the two companies and will provide both traditional news and lifestyle programming. The television channel will launch sometime in 2013, but its website will come out in summer 2012. The channel will have its own staff, but resources will be shared between ABC News and Univision.
Comcast, which was required to launch minority-owned channels as part of securing federal funding approval for its merger with NBC Universal, launched its first such channel in May of 2012 BabyFirst Americas, is designed for young children and their parents with a "special focus on series that reflect the Latino culture." In addition, Comcast announced plans to launch El Rey, an entertainment network in English for both Latino and general audiences in January 2014. (Comcast also announced two African American-targeted channels to be released in 2012: Aspire and Revolt.)
---
Footnotes
1] Disney purchased ABC in 1996. Before that, it was owned by Capital Cities Communications. Viacom bought CBS in 1999, but in 2005, CBS spun off into a new company, CBS Corporation. Both CBS Corporation and the new Viacom are still owned by Sumner Redstone's Company, National Amusements.
2] Memorandum of Understanding Between Comcast Corporation, NBC Universal and The African American Leadership Organizations.