Note: See this post for 2019 data on U.S. homeowners and solar power.
As the solar energy industry gears up to add more electricity-generating capacity than any other source this year, a new Pew Research Center survey finds that almost nine-in-ten U.S. adults (89%) favor expanding use of solar power, while only 9% oppose it. That sentiment bridges the partisan divide, with large majorities from across the political spectrum favoring more use of this alternative source.
Planned large-scale solar farms are expected to add 9.5 gigawatts of electricity-generating capacity, according to the U.S. Energy Information Administration (EIA), a government agency that collects and analyzes information about the energy industry. Natural gas is expected to add 8 gigawatts and wind 6.8 gigawatts. And that figure for solar doesn't count electricity-generating capacity from distributed solar, such as rooftop panels. (In 2015, distributed solar added nearly 2 gigawatts of capacity.)
To put all this in context, the total in-service electricity-generating capacity in the U.S. was about 1,070 gigawatts as of July 2016. 
Some Americans have already installed or are exploring solar power at home too. The Pew Research Center report finds 4% of homeowners have home solar panels. Many more homeowners – 40% – say that in the past year they have given serious thought to adding them.
Western homeowners are particularly likely to say they have already installed or are considering solar panels at home. Some 14% of homeowners in the West say they have installed solar panels at home. Another 52% of Western homeowners say they have considered installing home solar panels in the past year.
By contrast, only 2% of homeowners who live in other regions report having already installed solar panels; 37% say they have seriously considered it.
The reported popularity of home solar panels in the West broadly aligns with available data from the EIA. California leads the country in electricity-generating capacity from distributed solar power. As of September 2015, about 40% of all electricity-generating capacity from distributed solar in the U.S. came from California, according to the EIA. Other Western states also ranked among the leaders in distributed solar power in the United States (Arizona ranked third and Hawaii sixth).
A mix of factors could explain why distributed solar is more popular in these Western states. Many of these states, such as Arizona and California, have the most favorable conditions for solar power in the U.S. because they receive the most sunlight throughout the year. States like California and Hawaii also have some of the highest electricity prices in the country, so rooftop solar panels are attractive as a way to reduce the cost of utility bills.
Homeowners' interest in solar panels reflects both financial and environmental concerns. Nine-in-ten homeowners said they have installed or considered home solar panels in order to save money on utility bills and 87% say they did so to help the environment.
Fewer among this group (60%) say getting a solar tax investment credit is a reason they installed or considered installing solar power at home. A federal tax credit for solar projects, which was scheduled to expire at the end of this year, has since been extended five years for residential solar projects.
Even with solar power's recent upswing, it is only a small part of the country's energy infrastructure. In the 12 months from August 2015 to July 2016, solar power only generated about 1% of the total electricity in the United States. About two-thirds of electricity generation was from fossil fuels.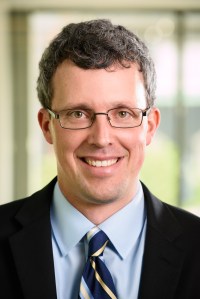 Brian Kennedy
is a senior researcher focusing on science and society research at Pew Research Center.