Pew Research Center's social and demographic trends researchers study the behaviors and attitudes of Americans in various realms of daily life, combining original public opinion research with economic and demographic analysis. Key topics of research include generations and aging; race and ethnicity, work and employment, family and relationships, U.S. population trends, economics and personal finances, and education. In addition to surveying the general public, we conduct surveys of special populations, including LGBT Americans, Asian Americans, law enforcement and veterans.
Signature Publications
A Year Into the Pandemic, Long-Term Financial Impact Weighs Heavily on Many Americans
About a year since the coronavirus recession began, there are some signs of improvement in the U.S. labor market, and Americans are feeling somewhat better about their personal finances than they were early in the pandemic.
Amid National Reckoning, Americans Divided on Whether Increased Focus on Race Will Lead to Major Policy Change
More Black adults now say the country has work to do to address racial inequality; attitudes of White adults have changed little since 2019.
As Millennials Near 40, They're Approaching Family Life Differently Than Previous Generations
Three-in-ten Millennials live with a spouse and child, compared with 40% of Gen Xers at a comparable age.
Race in America 2019
Most Americans (65%) – including majorities across racial and ethnic groups – say it has become more common for people to express racist or racially insensitive views since Trump was elected president.
WHERE YOU CAN FIND OUR WORK
Engage WIth US
MEDIA INQUIRIES
To speak with an expert or sign up for press alerts, please contact:
Tanya Arditi
tarditi@pewresearch.org
202-419-3623
Gar Meng Leong
gleong@pewresearch.org
202-419-4354

Julia O'Hanlon
johanlon@pewresearch.org
202-419-3613
STAY CONNECTED
Twitter: @pewresearch
Email: Sign up for our weekly newsletter
OUR EXPERTS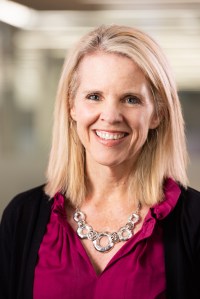 Director, Social Trends Research
Associate Director, Research