Sarah Crawford is a research assistant at Pew Research Center.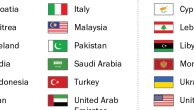 Religiously unaffiliated people were harassed by governments, private groups or both in 27 countries in 2020.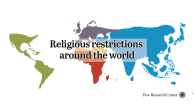 For more than a decade, Pew Research Center has been tracking global patterns in restrictions on religion – both those imposed by governments and hostilities committed by individuals and social groups.