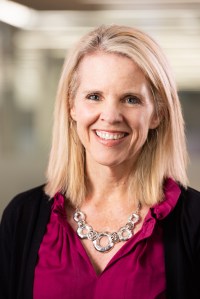 Download High-Res Photo
Displaying 79 results
A Gender Reversal On Career Aspirations
In a reversal of traditional gender roles, young women now surpass young men in the importance they place on having a high-paying career or profession.
Women, Work and Motherhood
A sampler of recent Pew Research survey findings.
Women in the U.S. Military: Growing Share, Distinctive Profile
The women who serve in today's military differ from the men who serve in a number of ways.
The Digital Revolution and Higher Education
As online college courses are becoming more prevalent, the public is skeptical about their educational value. According to a recent Pew Research survey, only 29% of Americans say online classes are equal in value to classes taken in person.
The Digital Revolution and Higher Education
As online college courses have become increasingly prevalent, the general public and college presidents offer different assessments of their educational value.
Women See Value and Benefits of College; Men Lag on Both Fronts, Survey Finds
At a time when women surpass men by record numbers in college enrollment and completion, they also have a more positive view than men about the value higher education provides.
A Tale of Two Fathers
In the last 50 years, fathers have become much more involved in the day-to-day lives of the children they live with. During that same time period, though, the share of fathers living apart from their children has risen dramatically, to 27% in 2010.
Since the Start of the Great Recession, More Children Raised by Grandparents
One child in 10 in the United States lives with a grandparent, a share that increased slowly and steadily over the past decade before rising sharply from 2007 to 2008, the first year of the Great Recession.
Latinos Online, 2006-2008: Narrowing the Gap
From 2006 to 2008, internet use among Latino adults rose by 10 percentage points, from 54% to 64%, compared with a four percentage point rise among whites and a two percentage point rise among blacks.