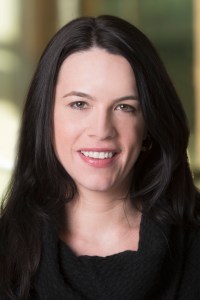 Download High-Res Photo
Displaying 41 - 50 of 57 results
On most issues, Sanders primary supporters further from GOP voters than Clinton backers
On nearly all issues where Clinton's and Sanders' backers diverged, they did so because Sanders' supporters were more to the left of Clinton's and further away from the opinions of GOP voters.
Key facts about partisanship and political animosity in America
Republicans and Democrats now have more negative views of the opposing party than at any point in nearly a quarter century. These sentiments are not just limited to views of the parties and their policy proposals; they have a personal element as well.
More 'warmth' for Trump among GOP voters concerned by immigrants, diversity
Democratic voters increasingly embrace the 'liberal' label – especially whites, Millennials and postgrads
As Hillary Clinton and Bernie Sanders battle over who better represents progressive or liberal values, it's clear that Democratic voters overall have become increasingly comfortable with the "liberal" label.
Ideological divide over global warming as wide as ever
Pope Francis will publish an encyclical addressing environmental issues and climate change this Thursday, a subject that continues to deeply divide Americans, including Catholics, along partisan and ideological lines.
A Clinton candidacy: Voters' early impressions
Today, no more than about one-in-five Democratic voters see a good chance of voting for any other Democrat.
As GOP celebrates win, no sign of narrowing gender, age gaps
The overall vote share is similar to the 2010 midterm elections, and many of the key demographic divides in 2010 — particularly wide gender and age gaps — remain.
Political Polarization & Media Habits
Liberals and conservatives turn to and trust strikingly different news sources. And across-the-board liberals and conservatives are more likely than others to interact with like-minded individuals.
The GOP's Millennial problem runs deep
Millennials are the most liberal age group and are more likely to lean towards the Democrats. But in addition to that, Millennials who identify with the GOP are also less conservative than Republicans in other generations.
In search of libertarians
About one-in-ten Americans (11%) describe themselves as libertarian and know what the term means.