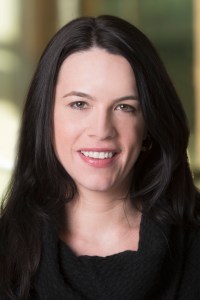 Download High-Res Photo
Displaying 31 - 40 of 57 results
Most continue to say ensuring health care coverage is government's responsibility
Six-in-ten Americans say it is the federal government's responsibility to make sure all Americans have health care coverage. The share of Americans saying health care coverage is a government responsibility remains at its highest level in a decade.
Younger adults, independents more critical of their district's past congressional candidate fields
Younger Americans are less likely than their elders and partisans are more likely than independents to have positive views of past congressional candidate pools in their districts.
Americans say U.S. colleges make the grade, but many say public schools don't measure up
While Americans say their nation's colleges compare relatively well with those in other countries, they offer more negative assessments of U.S. public schools.
Understanding Pew Research Center's political typology
Our typology provides a look at internal divisions within both the Republican and Democratic coalitions. Read more about the typology study in a Q&A.
In polarized era, fewer Americans hold a mix of conservative and liberal views
While Americans are less likely than in the past to hold a mix of conservative and liberal view, ideological consistency is increasingly associated with partisanship.
Most Americans say the U.S. is among the greatest countries in the world
Americans remain overwhelmingly positive about their nation's relative standing in the world.
U.S. public sees Russian role in campaign hacking, but is divided over new sanctions
Among those aware of allegations, 72% say Russia was definitely or probably behind the hacks, versus 24% who think it was definitely or probably not.
Majorities of women, men say Trump has little or no respect for women
There are substantial differences in the level of respect voters think Hillary Clinton and Donald Trump have for different groups in American society.
Lesbian, gay and bisexual voters remain a solidly Democratic bloc
LGB voters may make up a small share of the U.S. electorate, but they are a deeply Democratic bloc with overwhelmingly negative views of Donald Trump.
Partisans see opposing party as more ideological than their own
Political parties' ideological stances are in the eye of the beholder: Republicans and Democrats see the opposite party as more ideologically extreme than their own.