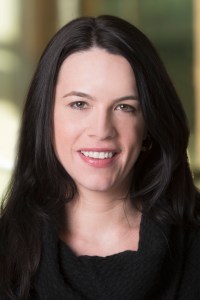 Download High-Res Photo
Displaying 11 - 20 of 57 results
Large Shares of Voters Plan To Vote a Straight Party Ticket for President, Senate and House
Just 4% of registered voters support Trump or Biden and a Senate candidate from the opposing party.
Deep Divisions in Views of the Election Process – and Whether It Will Be Clear Who Won
Just half of registered voters expect to know results within a day or two of Election Day, including nearly identical shares who support Trump and Biden.
Voters' views of McConnell and Schumer are negative and deeply divided by partisanship
U.S. voters express more negative than positive views of the Senate's top leaders, Republican Mitch McConnell and Democrat Chuck Schumer.
Amid Campaign Turmoil, Biden Holds Wide Leads on Coronavirus, Unifying the Country
Comparable majorities of both candidates' supporters say it "really matters" who wins in November, with large majorities on both sides saying a win by the opposing candidate would lead to "lasting harm" for the country.
Voters' Attitudes About Race and Gender Are Even More Divided Than in 2016
Across a range of political values – around race, gender and family, immigration and religion – there are stark contrasts between voters who support Donald Trump and those planning to vote for Joe Biden in November.
In Views of U.S. Democracy, Widening Partisan Divides Over Freedom to Peacefully Protest
A majority of Americans say significant changes are needed in the "fundamental design and structure of American government."
Election 2020: Voters Are Highly Engaged, but Nearly Half Expect To Have Difficulties Voting
With less than three months until Election Day, Joe Biden has an advantage over Donald Trump among registered voters. But support for Trump is much stronger.
Most Americans Say State Governments Have Lifted COVID-19 Restrictions Too Quickly
Six-in-ten say the primary reason the number of confirmed coronavirus cases is increasing is that there are more new infections; 39% say cases are rising mainly because more people are being tested than in previous months.
Voters Rarely Switch Parties, but Recent Shifts Further Educational, Racial Divergence
Neither party nets an overall advantage from the 9% of voters who have switched since 2018.
Majority of Public Favors Giving Civilians the Power to Sue Police Officers for Misconduct
While declining shares give police forces positive marks for their use of force, treatment of racial groups and officer accountability, there is little support for cuts in spending on local policing.