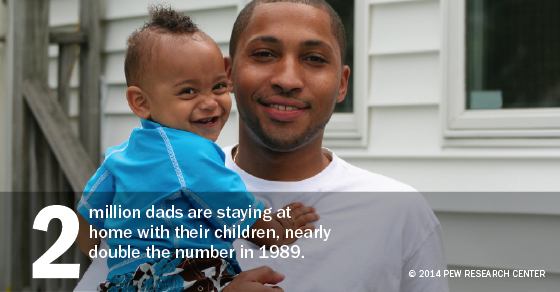 The number of fathers who stay at home with their children has increased, according to a Pew Research Center analysis of government data. Here are some of the report's highlights, edited down to tweet length, with links and relevant charts included. This report was written by @DrGMLivingston and edited by @kim_c_parker.
How many stay-at-home fathers are there?
How do their numbers compare to stay-at-home mothers?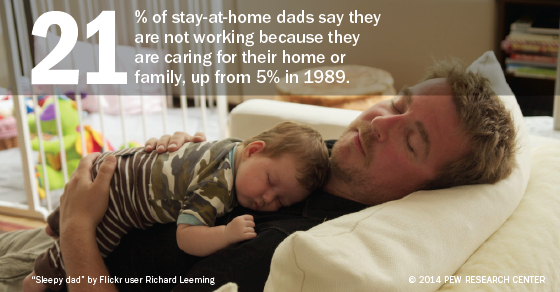 Why are fathers staying at home?
Who are stay-at-home fathers demographically?
What does the public think about fathers staying at home?