The American public's views of the impact immigrants have on the country remain largely positive – and deeply partisan.
As in recent years, a majority (62%) say immigrants strengthen the country because of their hard work and talents. Just 28% say immigrants are a burden on the country because they take jobs, housing and health care, according to a new survey by Pew Research Center.
These attitudes have changed little in the past few years, but they are very different from a quarter-century ago. In 1994, attitudes were nearly the reverse of what they are today: 63% of Americans said immigrants burdened the country and 31% said they strengthened it.
An estimated 45.1 million immigrants were living in the U.S. in 2016, accounting for 13.9% of the nation's population. Most (76%) are in the country legally.
Republicans and Democrats have never been further apart in their views of immigrants than they are currently. Democrats and those who lean to the Democratic Party overwhelmingly say immigrants are a strength to the nation (83% say this); just 11% say immigrants burden the United States. Among Republicans and Republican-leaning independents, 38% say immigrants strengthen the country, while nearly half (49%) say they burden it.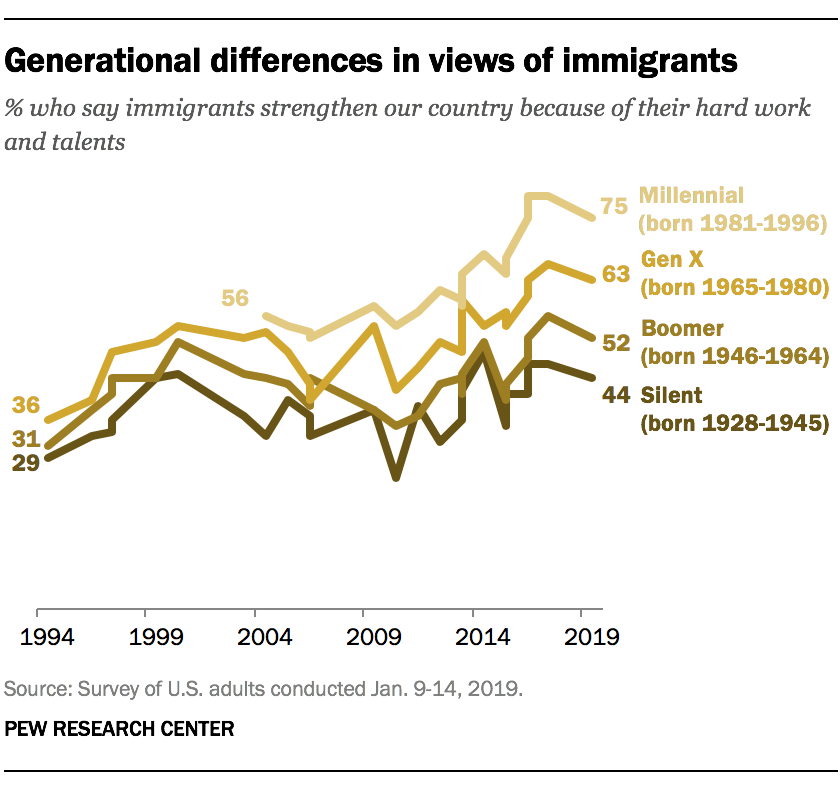 There also are sizable generational differences in opinions about immigrants. Three-quarters of Millennials (75%) say immigrants strengthen rather than burden the U.S. That compares with 63% of Gen Xers, 52% of Baby Boomers and 44% in the Silent Generation. In 1994, roughly comparable shares of Gen Xers, Boomers and Silents expressed positive views of immigrants.
Generational differences are evident in both parties but are particularly stark among Republicans. More than half of Millennial Republicans (58%) say immigrants strengthen the country, compared with just 36% of Gen Xer Republicans and even smaller shares among older GOP generations. Among Democrats, there are only modest generational differences in these views, with no fewer than seven-in-ten of those in all generations saying this, including nearly nine-in-ten Millennial (88%) and Gen Xer (87%) Democrats.
Note: See full topline results and methodology.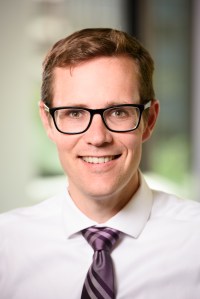 Bradley Jones
is a former senior researcher focusing on politics at Pew Research Center.