While a majority of Americans have watched at least one of the debates for the 2016 presidential election, there are striking differences between parties when it comes to which side's debates people are watching. Democratic debate watchers have in large numbers tuned in to the opposing party's debates, something far less common among Republicans, according to new data from Pew Research Center.
Overall, Republicans are watching presidential debates at higher rates than both Democrats and independents (64%, compared with 53% of Democrats and 56% of independents). But among those who do watch debates, seven-in-ten Democrats who have seen at least one watched a Republican debate, compared with about half (49%) of Republicans who watched a Democratic debate.
Much of this cross-party viewing occurs among those who have watched multiple debates. Indeed, 89% of Democrats who watched more than one debate watched debates for both parties, much higher than the corresponding share of Republicans (59%). In contrast, about four-in-ten (41%) Republicans who viewed multiple debates only watched those for the Republican candidates, compared with a mere 8% of Democrats who watched only Democratic debates.
The interest of Democrats in the GOP debates may factor into which party's contest is most-watched. Of the debates that have occurred thus far, the three most viewed debates were all debates for the Republican nomination.
This analysis is based on a representative survey of U.S. adults conducted Jan. 12-27, 2016, of 3,760 members of the Pew Research Center's American Trends Panel, taken online by internet users and by mail among non-internet users. Margin of error is plus or minus 2.3%. Read the full methodology and topline results here.
Correction: A previous version of this post gave an incorrect start date for the survey cited. It was conducted Jan. 12-27, 2016.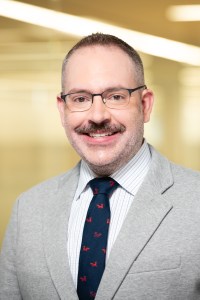 Jeffrey Gottfried
is a senior researcher focusing on news and information research at Pew Research Center.
Elisa Shearer
is a senior researcher focusing on news and information research at Pew Research Center.