This Sunday's presidential election in Ukraine may do little to unite a nation riven by ongoing separatist movements in the country's east, and haunted by the March secession of Crimea. Our April survey found that businessman Petro Poroshenko, the leading candidate – according to a local poll conducted earlier this month – is much more popular in the country's west than in the east, where doubts are widespread not only about the candidates but the fairness of the election itself. 
Our poll, conducted before the list of presidential candidates had been finalized, found that Poroshenko was the most liked among four contenders tested. Overall, a modest majority of Ukrainians (54%) gave Poroshenko a favorable rating. By comparison, only three-in-ten offered a positive view of the country's first female prime minister, Yulia Tymoshenko (30%), and nationalist politician Oleg Tyagnibok (30%). Even fewer (15%) were favorable toward Mykhaylo Dobkin, former governor of Ukraine's eastern Kharkiv region.

Yet, despite his national standing, Poroshenko faces a major hurdle in bridging the country's sharp regional divide. In our survey, positive views of Poroshenko were more than twice as high in the country's west (80%) as east (37%). And in the east, even fewer Russian-only speakers (28%) offered a favorable opinion of the businessman, who made his fortune selling cacao beans. (Some have dubbed Poroshenko the Willy Wonka of Ukraine.)
Meanwhile, just 4% of Crimean residents saw Poroshenko favorably. The May survey by the local Kiev International Institute of Sociology found similar regional differences in electoral support for the leading candidate.
No matter the outcome, not everyone may accept the result as valid. In our poll, public opinion was sharply divided along regional lines as to whether the upcoming presidential election would be conducted fairly. In the country's west, a clear majority said a fair election is likely, while in the east an equally clear majority said it was not.
See the full topline results and survey methodology.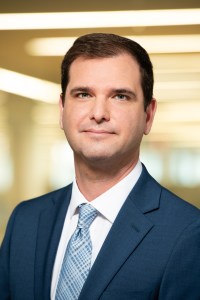 Jacob Poushter
is an associate director focusing on global attitudes at Pew Research Center.