As he heads to Saudi Arabia to meet with King Abdullah, President Obama is receiving an earful about the kingdom's human rights record. Earlier this week, 70 members of Congress signed a letter urging Obama to confront Saudi leaders about human rights abuses, including "violations targeting women, religious minorities and peaceful political reformers." NGOs are also pressing him to make human rights a key topic on his Riyadh trip, and Amnesty International has called on Obama to select a female Secret Service officer as his driver in Saudi Arabia, the only country in the world that bans women from driving.
The American public also gives the kingdom poor marks for how it treats its citizens. Roughly seven-in-ten (72%) said the government of Saudi Arabia does not respect the personal freedoms of its people, up slightly from 64% in 2008. Only 11% said it does respect personal liberty, essentially unchanged from the 13% registered five years prior.
And Americans are hardly alone in this view – across 39 nations surveyed by the Pew Research Center in 2013, a median of just 18% said the Saudi government respects individual rights. In contrast, a median of 70% said the United States government respects the personal freedoms of its people (note that the survey was conducted prior to revelations about the U.S. National Security Agency's surveillance programs). Ratings for the Chinese government were not especially high (a median of 36%), but were still more positive than those for Saudi Arabia. Only Iran received an overall lower score (a median of 11%).
Still, a few countries do give the Saudi regime relatively high marks: In Pakistan, Senegal, Jordan, Egypt, Nigeria and Indonesia, at least half believed the Riyadh government respects personal freedoms. All of these have populations that are over 85% Muslim, with the exception of Nigeria, which is almost evenly split between Muslims and Christians.
In several other majority Muslim nations, however, Saudi Arabia received poor ratings. On balance, Turks, Palestinians and Tunisians said the kingdom does not respect personal liberties. And in Lebanon, 71% held this opinion, although views differed among the country's Sunni (49%), Shia (84%) and Christian (80%) communities.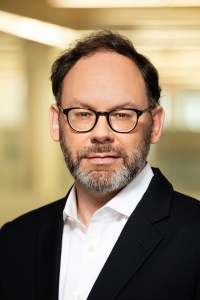 Richard Wike
is director of global attitudes research at Pew Research Center.