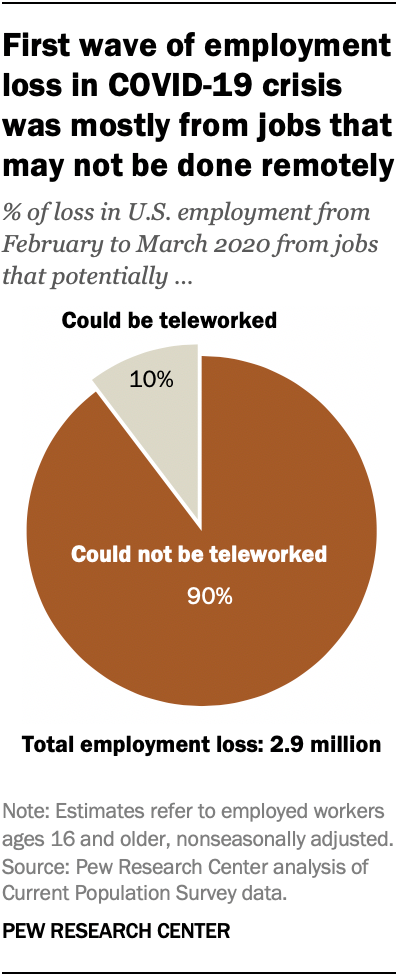 The option to perform a job remotely – to telework – may prove to be a financial lifeline for many workers during the COVID-19 downturn, which has shut down large segments of the U.S. economy and caused about 30 million American workers to file unemployment insurance claims since the middle of March 2020.
During the early stages of the outbreak's economic fallout, 90% of the decrease in employment – or 2.6 million of the total loss of 2.9 million between February and March – arose from positions that could not be teleworked, according to a new Pew Research Center analysis of federal government data.
While many workers could no longer wait tables or give haircuts, others – especially those with college degrees – could go online and continue to teach, deliver sermons or trade stocks.
This pattern in jobs lost may change as the economic crisis deepens and spreads across broader swaths of the economy. The Congressional Budget Office projects that the number of employed workers will decrease by nearly 27 million in the coming months, nine times the loss from February to March. Also, signs have emerged that the jobs of many white-collar workers are increasingly at risk. It is possible that being able to work remotely will offer less protection as the COVID-19 downturn nears its trough.
Read More →