The way Pew Research Center calculates the estimated number of unauthorized immigrants in the United States is the product of decades of work by Jeffrey S. Passel, senior demographer, along with former colleagues at the U.S. Census Bureau and the Urban Institute. Passel has written numerous studies on the demography of immigration and on immigration issues. Following are his answers to some common questions about the research techniques used to derive the unauthorized immigrant population estimate.
What were the challenges in developing the estimate of unauthorized immigrants?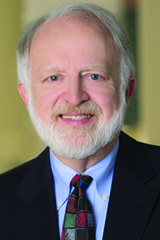 I've been working on this problem since roughly 1979. So, it's not a new one. When we started, there really wasn't very good information at all. The numbers available were speculative, with a very broad range. People were talking about maybe 6 million, maybe 12 million – all of which turned out to be too high. I was working at the Census Bureau and it was important to get some sound, empirical information on this population. We needed the numbers for a lot of different purposes at the time. The challenge was finding data sources that included unauthorized immigrants. We weren't sure they were showing up in the census and our surveys, but as we looked into the issue, it became apparent that our standard data sources did include unauthorized immigrants. That discovery led us to a variation of the methodology we're still using.