The 116th U.S. Congress took office in January, with Democrats taking control of the House while Republicans maintain an edge in the Senate.
Apart from its political makeup, the new Congress differs from prior ones in other ways, including its demographics. Here are six charts that show how Congress has changed over time, using historical data from CQ Roll Call, the Brookings Institution, the Congressional Research Service and other sources.
1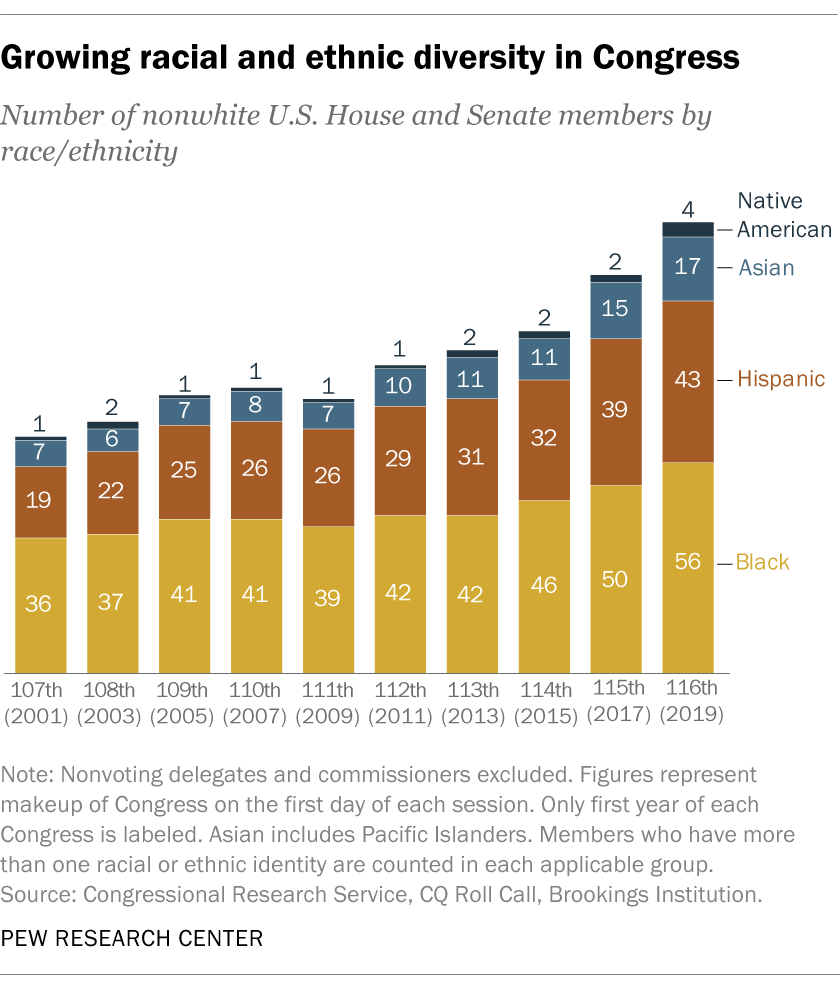 The current Congress is the most racially and ethnically diverse ever. Nonwhites – including blacks, Hispanics, Asians/Pacific Islanders and Native Americans – now account for 22% of Congress, including a quarter of the House and 9% of the Senate. By comparison, when the 79th Congress took office in 1945, nonwhites represented just 1% of the House and Senate.
Despite this growing racial and ethnic diversity, Congress still lags the nation as a whole: The share of nonwhites in the United States is nearly double that of the country's legislative body (39% vs. 22%).