Europe and the United States are major destinations for the world's immigrants. In both places, debates about immigration policy have focused on what to do with unauthorized immigrants. These debates can center on national policies, as well as policies for Europe as a whole.
The size of Europe's unauthorized immigrant population in 2017 was less than half the number in the U.S., according to an analysis of newly released Pew Research Center estimates for Europe and the Center's existing U.S. estimates.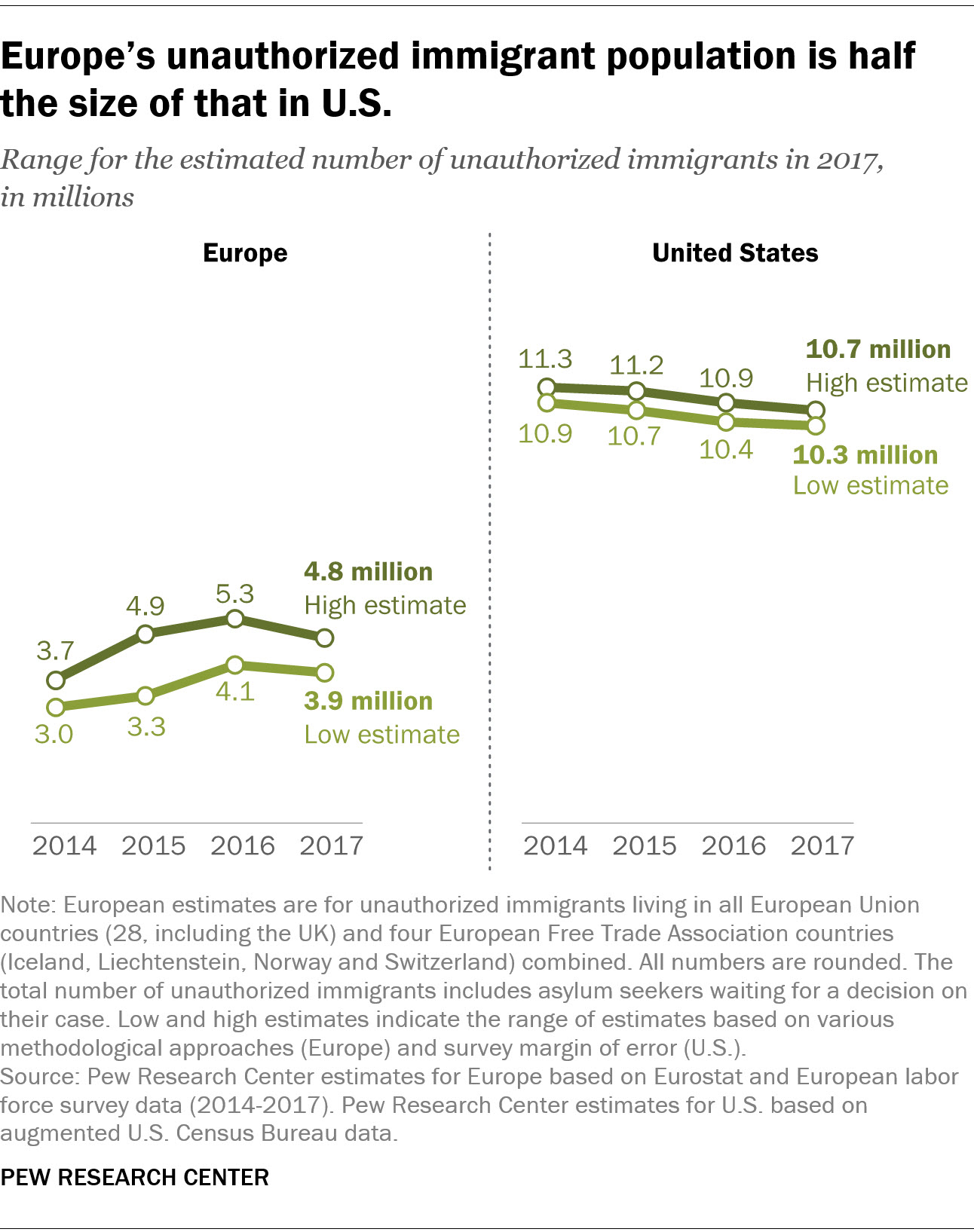 The different unauthorized immigrant population sizes reflect the broader migration trends of each place. Europe's unauthorized immigrant population has grown, largely due to a surge of asylum seekers in 2015. While the U.S. has a larger number of unauthorized immigrants, it is shrinking and consists mostly of people from Latin America, in particular Mexico, who entered the country illegally more than a decade ago.
Unauthorized immigrants represent a relatively small part of the population in both places, though the share is smaller in Europe. Less than 1% of Europe's 500 million people were unauthorized immigrants in 2017, compared with 3% of 325 million in the United States. (Europe consists of European Union countries including the UK, and the European Free Trade Association countries of Iceland, Liechtenstein, Norway and Switzerland.) Read More →