In 1991, Pew Research Center's predecessor organization, the Times Mirror Center for the People & the Press, conducted a groundbreaking survey in Europe shortly after the collapse of the Soviet Union. We returned to the same set of countries in 2009 to explore how public opinion had changed – and are doing so again today, with the release of a new survey that explores European attitudes three decades after the fall of the Berlin Wall in 1989.
Here are 10 key takeaways from the new survey, which was conducted from May 13 to Aug. 12, 2019, among 18,979 adults in 14 European Union member nations – plus Russia, Ukraine and the United States, for comparison purposes.
1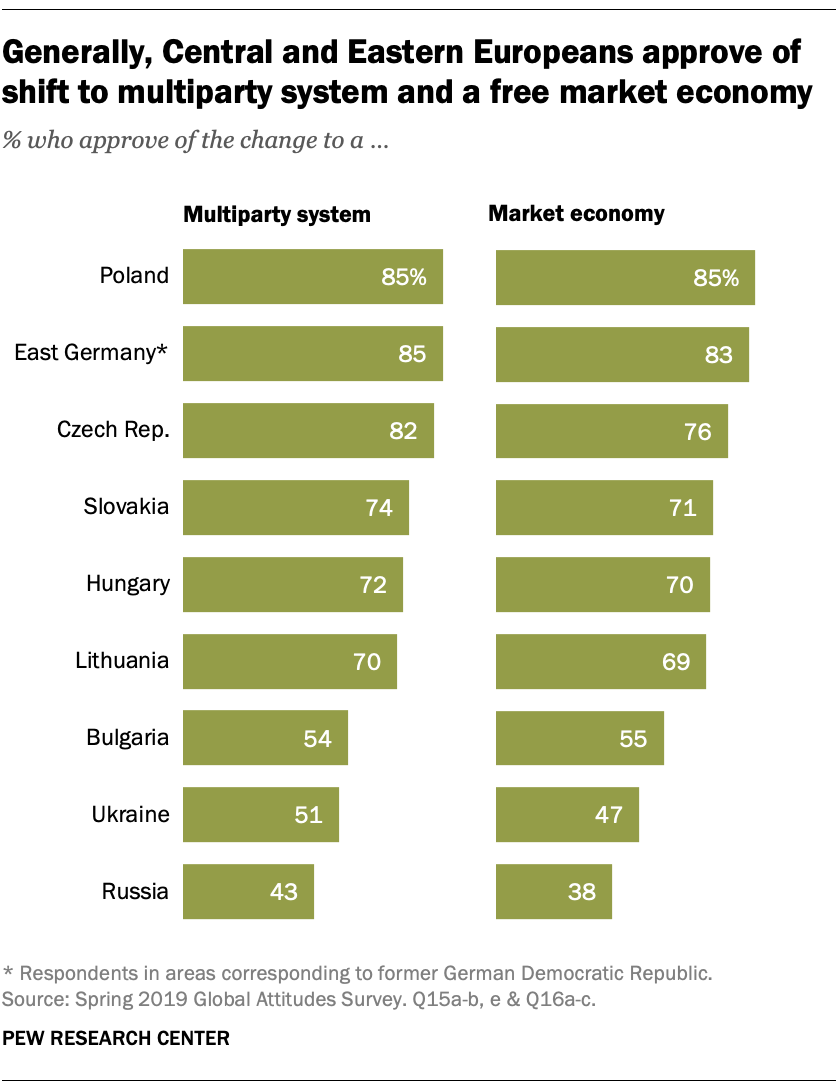 On balance, people across the former Soviet bloc nations approve of the changeover to a multiparty electoral system and free market economy. Majorities in Poland, the Czech Republic, Slovakia, Hungary, Lithuania and the area corresponding to former East Germany all rate these transitions favorably.
However, those in Russia are less likely to approve of the democratic and capitalist changeover. In fact, 63% of Russians agree it is a misfortune the Soviet Union no longer exists.