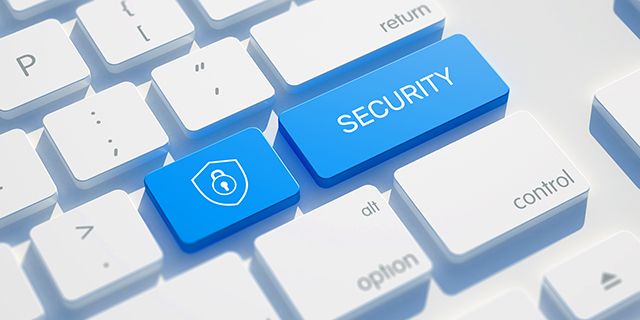 Effective Date: March 9, 2020
Pew Research Center's (the "Center") American Trends Panel ("ATP") members ("Panel Members") have been invited to take part in a major national research effort. Panel Members are invited to complete surveys to provide feedback and opinions on a range of political, lifestyle, and other questions and contribute other types of requested data. Ipsos Public Affairs, LLC ("Ipsos") is a vendor that manages the ATP on behalf of the Center. Active Panel Members receive certain benefits from Ipsos in exchange for participating in ATP surveys and research projects.
1. OUR PRIVACY COMMITMENTS
The Center and Ipsos respect the privacy of every Panel Member. This Privacy Statement outlines the information Ipsos may collect on behalf of the Center in connection with the ATP and how the Center and Ipsos may use that information on their websites or otherwise. This Privacy Statement will also tell you how you may verify the accuracy of your Personal Information (defined below) submitted to Ipsos and how you may request that Ipsos and/or the Center delete or update such Personal Information.
2. WHAT DATA DO WE COLLECT?
Personal and Demographic Information. During the ATP recruitment process and from time-to-time thereafter, Ipsos may collect "Personal Information," defined as information that could personally identify you, such as your name, address, email address, geographic location, and the names of members of your household. In addition, Ipsos frequently asks Panel Members for characteristics that will not generally, by themselves, be personally identifying (such as health problems or consumer habits), attributes, and demographic information (such as age, income, gender, education, profession) (collectively, "Demographic Information") via online surveys. Demographic Information that is not also accompanied by identifying information does not constitute "Personal Information."
Survey Responses. Ipsos may, in the course of interacting with Panel Members on behalf of the Center, gather information from Panel Members through online surveys ("Survey Responses") that you receive periodically. These surveys created by the Center will ask questions about your interests, needs, and attitudes, and both Ipsos and the Center will receive your Survey Responses. We also collect information when you provide feedback, comments or other information to our support email.
In some instances, pertaining to the Center's research, we may ask you to provide Personal Information that is considered sensitive in certain jurisdictions, for example revealing your racial or ethnic origin, political opinions, religious or philosophical beliefs, trade-union membership or data concerning health or sex life. You are not required to answer these questions and such questions will always allow you to skip the question.
Electronic Connection Data. Details about your computer, IP address, logs.
a. Log files. As is true of most websites, our websites gather certain information automatically and store it in log files. This information may include internet protocol (IP) addresses, browser type, internet service provider (ISP), referring/exit pages, operating system, date/time stamp, and clickstream data. The Center or Ipsos may use this information to analyze trends; administer the sites; track users' movements around the sites; and gather demographic information about Panel Members as a whole.
b. Cookies and Similar Code. In connection with the ATP, technologies such as cookies, beacons, tags, scripts and similar technologies may be used by Ipsos, the Center and third parties for research purposes. By joining ATP and taking part in our online research, you agree to our use of cookies and similar technologies and the collection of information from your PC/Laptop/tablet or other device you may use while taking part in our online research activities. Cookies are small files stored on a user's computer. Specifically, in respect to cookies, further details of what cookies are can be found by visiting aboutcookies.org.
c. Do-Not-Track Signals and Similar Mechanisms. Some web browsers transmit "do-not-track" signals to websites. Because of differences in how web browsers incorporate and activate this feature, it is not always clear whether users intend for these signals to be transmitted, or whether they even are aware of them. We currently do not take action in response to these signals.
Personal Information, Survey Responses, and/or Demographic Information may be combined with information collected about you from third parties, with information that is collected about you from public records, or with information acquired from third parties that have a legal right to share such information.
3. HOW WILL WE USE INFORMATION YOU PROVIDE?
The Center may use your Personal Information and Demographic Information in the conduct of our research. Ipsos will use your Personal Information and Demographic Information solely in its administration of the ATP on behalf of the Center for non-profit research purposes. The following are examples of ways that the Center and Ipsos may use the information you provide:
a. Provide and improve the ATP, such as by keeping a record of all Panel Members, appending existing Personal Information about you to your responses to any surveys you participate in, such as geographical location, ethnicity, occupation categories, etc. for survey analysis of the responses and producing anonymous, statistical research results, or by creating anonymous, statistical profiles of the Panel based on the information provided by Panel Members;
b. Communicate with you, such as by sending you email newsletters, announcements and other communications, including invitations to participate in surveys that are relevant to you based on the information you provided in response to our recruitment questionnaire(s) or as may be updated by you at a later stage;
c. Prevent potentially prohibited or illegal activities and otherwise in accordance with our Terms and Conditions; and
d. For any other purposes disclosed to you at the time we collect your information or pursuant to your consent.
4. HOW DO WE SHARE INFORMATION?
We are committed to maintain your trust, and we want you to understand when and with whom we may share the information we collect.
a. Authorized third-parties. The Center and Ipsos may send your information to third parties with whom we have engaged for the purposes of data hosting, panel recruitment, panel communications and general research, including voter file matches and locality coding using third-party vendors.
b. Corporate Affiliates. The Center and Ipsos may share your information with our corporate affiliates that are subject to this Privacy Statement.
c. Business transfers. The Center may share Personal Information, Demographic Information, or Survey Responses of Panel Members in connection with a substantial corporate transfer, such as the sale of a website, a merger, consolidation, asset sale, or in the unlikely event of bankruptcy. In that eventuality, you would receive notification.
d. Legal purposes. Ipsos and the Center may disclose your Personal Information as required by law and when we believe that disclosure is necessary to protect our rights and/or comply with a judicial proceeding, court order, or legal process served on Ipsos, the Center or our directors, employees or agents. Furthermore, Ipsos and the Center may disclose your Personal Information to protect and defend the rights, interests, health, safety and security of Ipsos, the Center, our affiliates, users or the public.
e. Aggregated, de-identified, or anonymized information. Ipsos and the Center may share Demographic Information and Survey Responses with third parties or publicly release this information in a de-identified, anonymous form.  We may also provide this information on an aggregate basis with respect to a group of our Panel Members to describe group demographics or interest profiles. As discussed above under the "Cookies and Similar Code" section, certain web pages that you view may be tracked by third parties using cookies or similar technologies.
f. With your consent or at your direction. We may share information for any other purposes disclosed to you at the time we collect the information or pursuant to your consent or direction.
Other than in relation to ATP (like participating in further surveys), we will not try to sell you anything, nor use your information for third-party direct marketing purposes. Nor do we share your information with third parties for third-party direct marketing or advertising purposes.
5. HOW DO WE KEEP YOUR DATA SECURE?
Ipsos and the Center are committed to keeping the data you provide us secure and will take reasonable precautions to protect your Personal Information from loss, misuse or alteration. We also take reasonable steps to ensure that any Personal Information we process is accurate, adequate, relevant and not excessive, given the purpose for which it was obtained. You should understand that no data storage system or transmission of data over the Internet or any other public network can be guaranteed to be 100 percent secure. Please note that information collected by third parties may not have the same security protections as information you submit to us, and we are not responsible for protecting the security of such information.
6. LINKS TO THIRD PARTY SITES
Our surveys may include links to third party websites whose privacy practices may differ from those of Ipsos or the Center. If you submit personal information to any of those sites, your information is governed by their privacy policies. We encourage you to carefully read the privacy policy of any website you visit.
7. CHANGES TO THIS PRIVACY STATEMENT
We may update this Privacy Statement from time to time to reflect changes to our information practices. When we update the Privacy Statement, we will revise the "Effective Date" above and post the new Privacy Statement.  We encourage you to periodically review this page for the latest information on our privacy practices.
8. HOW CAN YOU ACCESS YOUR PERSONAL INFORMATION AND/OR CORRECT IT AND/OR REQUEST ITS TRANSFER AND/OR ERASURE?
Accessing, Correcting, Updating Your Personal Information or Demographic Information and Preventing Use of Your Personal Information.
If you have submitted Personal or Demographic Information to us through ATP, or if someone else has otherwise submitted your Personal or Demographic Information to us through ATP, you may be entitled to rights under applicable law to:
Access, correct and/or update your Personal Information or Demographic Information, by emailing your request to: info@americantrendspanel.org, or by sending us a letter to the address listed below. Ipsos will use reasonable efforts to supply you with the information you requested to access and to correct any factual inaccuracies in this information within a reasonable timeframe.
Prevent further use of your Personal Information, by emailing your request to: info@americantrendspanel.org. Alternatively, you may call us at 1-800-405-1201 or send us a letter to the address listed below. In each case, we will then use reasonable efforts to prevent further use of your Personal Information in our files.
If you provide us with your mobile phone number and consent to our contacting your mobile device by voice or text message using an automatic telephone dialing system or pre-recorded voice message, the Center, Ipsos and/or our agents may contact you periodically for purposes related to your participation in the ATP. For example, we may contact you in this manner to notify or remind Panel Members when a survey is available for completion.  You may revoke this consent by contacting Ipsos per section 10 below.  If you no longer want to receive text messages related to ATP, please reply to the text messages by writing STOP.
We will retain your Personal Information for as long as you are an active ATP Panel Member or as needed to provide you services. If you wish to request that we no longer use your Personal Information in connection with the ATP, contact us at info@americantrendspanel.org. Participation is entirely voluntary, and you are free to withdraw your consent at any time. We will retain and use your Personal Information as necessary to comply with our legal obligations, resolve disputes, aggregated statistical modeling and enforce our agreements.
9. CONTACT US
For more information about our Panel or information related to your membership on our panel, please contact our panel support team. They can be contacted by email at info@americantrendspanel.org.
If you have any questions or require information on our Privacy Statement, our compliance with data protection laws, or information we hold about you, please contact Ispsos' Privacy Compliance Coordinator at DPO.USA@ipsos.com, or sending us a letter at the following address:
Privacy Compliance Coordinator
Ipsos Public Affairs, LLC
Attn: Data Privacy Officer
2020 K Street, NW, Suite 410
Washington, DC 20006
Ipsos is committed to fairly and rapidly resolving any complaints or disputes about your privacy as a Panel Member. If you have any complaints, we will appreciate if you give us the opportunity to resolve any issue first, by contacting us as set out above.
We value the opinions and feedback of Panel Members to help improve the ATP. If your participation in the ATP comes to an end, we may send you a brief, voluntary exit survey regarding your experience.