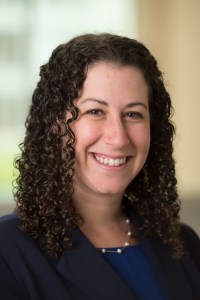 Download High-Res Photo
Displaying 11 - 20 of 37 results
Most Americans say they regularly wore a mask in stores in the past month; fewer see others doing it
65% of U.S. adults say that they have personally worn a mask in stores or other businesses all or most of the time in the past month.
Majority of Americans who lost a job or wages due to COVID-19 concerned states will reopen too quickly
68% of those who have lost jobs or taken a pay cut due to COVID-19 are concerned that state governments will lift restrictions too quickly.
On the Cusp of Adulthood and Facing an Uncertain Future: What We Know About Gen Z So Far
Born after 1996, the oldest Gen Zers will turn 23 this year. They are racially and ethnically diverse, progressive and pro-government, and more than 20 million will be eligible to vote in November.
70% of Americans say U.S. economic system unfairly favors the powerful
Seven-in-ten U.S. adults say the U.S. economic system unfairly favors powerful interests. Less than a third say the system is generally fair.
Most Americans Say There Is Too Much Economic Inequality in the U.S., but Fewer Than Half Call It a Top Priority
About six-in-ten U.S. adults say there's too much economic inequality in the country these days, and among that group, most say addressing it requires significant changes to the country's economic system, according to a new Pew Research Center survey.
Most Americans Say the Current Economy Is Helping the Rich, Hurting the Poor and Middle Class
Three-in-four Republicans give the economy positive ratings, while a majority of Democrats rate it negatively. But within parties, views differ widely by income.
Key findings about America's military veterans
For many veterans who served in combat, their experiences strengthened them personally but made the transition to civilian life difficult.
The American Veteran Experience and the Post-9/11 Generation
What it means to be a military veteran in the United States is being shaped by a new generation of service members. About one-in-five veterans today served on active duty after the terrorist attacks of Sept. 11, 2001. Their collective experiences – from deployment to combat to the transition back to civilian life – are markedly different from those who served in previous eras.
Majorities of U.S. veterans, public say the wars in Iraq and Afghanistan were not worth fighting
About two-thirds of U.S. veterans say the war in Iraq was not worth fighting, while 58% say the same of the war in Afghanistan.
Trump Draws Stronger Support From Veterans Than From the Public on Leadership of U.S. Military
A new Pew Research Center survey of veterans finds that a majority (57%) approve of the way Trump is handling his duties as commander in chief, with about half (48%) saying his administration's policies have made the military stronger.