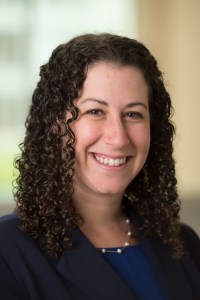 Download High-Res Photo
Displaying 37 results
America's Complex Relationship With Guns
Americans have broad exposure to guns, whether they personally own one or not. About seven-in-ten say they have fired a gun at some point and 42% currently live in a gun-owning household.
Where refugees to the U.S. come from
Of the 84,995 refugees admitted to the United States in fiscal year 2016, the largest numbers came from the Democratic Republic of Congo, Syria, Burma (Myanmar) and Iraq.
GOP gained ground in middle-class communities in 2016
Although many middle-class areas voted for Barack Obama in 2008, they overwhelmingly favored Donald Trump in 2016, a shift that was a key to his victory.
A political profile of disabled Americans
Overall, Americans with disabilities are engaged with the upcoming election, but they are less likely to turn out to vote as they face a number of obstacles to voting.
Ride-hailing services are seen by minorities as a benefit to areas underserved by taxis
Americans who live in majority-minority communities are more likely than those who reside in predominately white neighborhoods to say that ride-hailing apps serve neighborhoods that taxis won't visit.
Many Americans say they voted, but did they?
One-in-six (16%) of those who say they "definitely voted" in the 2014 midterm election have no record of voting in commercially available national voter files.
Who will turn out to vote in November? A look at likely voters through the lens of the Political Typology
An analysis of our eight Political Typology groups finds that those most likely to vote in the midterms are the three who are most ideological, highly politically engaged and overwhelmingly partisan.