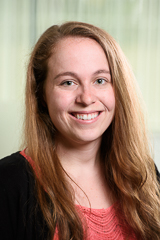 Download High-Res Photo
Displaying 24 results
Younger generations stand out in their beliefs about organic, GM foods
Younger adults are more likely than older adults to think organic foods are better for their health and to believe GM foods are worse.
As the need for highly trained scientists grows, a look at why people choose these careers
What leads people to a career in science? From a lifelong interest in science to the influence of mentors, working scientists explain why they pursued science.
American Voices on Ways Human Enhancement Could Shape Our Future
Focus group participants discuss biomedical developments that could boost the performance of people's bodies and brains
American Voices on Ways Human Enhancement Could Shape Our Future
Focus group participants discuss biomedical developments that could boost the performance of people's bodies and brains