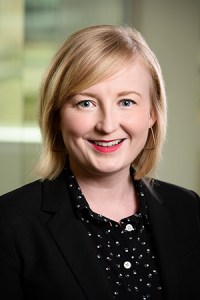 Download High-Res Photo
5 key findings about public trust in scientists in the U.S.
Americans have broadly positive views of scientists and their work but are more tepid when it comes to trusting their competence, credibility and concern for the public interest.
Trust and Mistrust in Americans' Views of Scientific Experts
Public confidence in scientists is on the upswing, and six-in-ten Americans say scientists should play an active role in policy debates about scientific issues, according to a new Pew Research Center survey.
How Americans see the future of space exploration, 50 years after the first moon landing
Most Americans think sending astronauts to Mars or the moon should be a lower priority for NASA – or say it should not be done at all.
Publics in Emerging Economies Worry Social Media Sow Division, Even as They Offer New Chances for Political Engagement
Many who use social media say they regularly see false or misleading content, but also view these platforms as offering new avenues for political engagement.
Indian elections nearing amid frustration with politics, concerns about misinformation
Many Indians are satisfied with how democracy is working in India. But most see politicians as corrupt and question the efficacy of elections.
Mobile Connectivity in Emerging Economies
Access to mobile phones and social media is common across emerging economies. People around the world see certain benefits from these technologies, yet there are also concerns about their impact on children.
Venezuelans have little trust in national government, say economy is in poor shape
Only a third of Venezuelans trust their national government. Venezuelans' evaluations of their national economy have worsened since 2013.
Younger adults in Western Europe are more socially, politically progressive than older age groups
They tend to be more left-leaning, more progressive in their social and political views, more receptive to immigrants and more favorable toward the European Union. They are also more mixed in their views of traditional center-left parties than older Western Europeans.
Internet Connectivity Seen as Having Positive Impact on Life in Sub-Saharan Africa
Most in the region feel positively about the role the internet plays in their countries, but long-standing digital divides between internet haves and have-nots persist.
Trust in the military exceeds trust in other institutions in Western Europe and U.S.
Large majorities in eight Western European countries trust the military, ranging from 84% in France to 66% in Spain. Similarly, eight-in-ten Americans have confidence in the military.