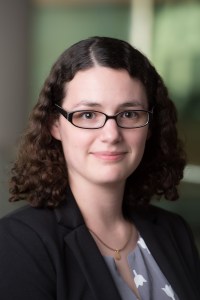 Download High-Res Photo
Displaying 41 - 50 of 75 results
Key findings about the American workforce and the changing job market
As the U.S. work environment continues to shift, the public is adapting to the new realities of the workplace and rethinking the skills they need to compete.
Digital Divide Narrows for Latinos as More Spanish Speakers and Immigrants Go Online
The long-standing divide in internet use between U.S. Hispanics and whites is now at its narrowest point since 2009, as immigrant and Spanish-dominant Latinos make big strides in going online.
The challenges of translating the U.S. census questionnaire into Arabic
In 2020, census questionnaires may for the first time be offered in Arabic, now the fastest-growing language in the U.S. But the Census Bureau faces a challenge not only in translating the language but also in adjusting the appearance of the questionnaire for those accustomed to reading and writing Arabic script.
2014, Hispanics in the United States Statistical Portrait
There were 55.3 million Hispanics in the United States in 2014, comprising 17.3% of the total U.S. population.
2014, Foreign-Born Population in the United States Statistical Portrait
There were a record 42.2 million immigrants living in the U.S. in 2014, making up 13.2% of the nation's population.
What Americans say it takes to be middle class
The vast majority of American adults agree that a secure job and the ability to save money for the future are essential. But one thing is now less likely to be seen as a requirement: a college education.
The Unique Challenges of Surveying U.S. Latinos
Surveying Hispanics is complicated for many reasons – language barriers, sampling issues and cultural differences – that are the subject of a growing field of inquiry.
Key takeaways on U.S. immigration: Past, present and future
A new Pew Research Center study explores how much the face of immigration has changed--and changed the country--and how much more it will do so by 2065.
Public Libraries and Hispanics
Hispanic immigrants are less likely than U.S.-born Hispanics, whites and blacks to use public libraries. But Hispanic immigrants who have made their way to public libraries stand out as the most appreciative of what libraries have to offer.
U.S. immigrant population projected to rise, even as share falls among Hispanics, Asians
Meanwhile, foreign-born shares among whites and blacks are expected to rise, according to new Census Bureau projections.