Taiwanese Vice President Lai Ching-te is stopping in the United States en route to Paraguay this week, sparking backlash from neighboring China. A spring 2023 Pew Research Center survey finds that Taiwan is generally seen favorably in 24 high- and middle-income countries. A median of 48% of people across the 24 countries have a favorable view of Taiwan, compared with a median of 28% who have an unfavorable view. Notably, 25% provide no opinion.
Pew Research Center analyzed views of Taiwan across 24 countries in North America, Europe, the Middle East, the Asia-Pacific, Africa and Latin America.
For non-U.S. data, this analysis draws on nationally representative surveys of 27,285 adults conducted from Feb. 20 to May 22, 2023. All surveys were conducted over the phone with adults in Canada, France, Germany, Greece, Italy, Japan, the Netherlands, South Korea, Spain, Sweden and the United Kingdom. Surveys were conducted face-to-face in Hungary, Poland, India, Indonesia, Israel, Kenya, Nigeria, South Africa, Argentina, Brazil and Mexico. In Australia, we used a mixed-mode probability-based online panel.
In the United States, we surveyed 3,576 U.S. adults from March 20 to March 26, 2023. Everyone who took part in this survey is a member of the Center's American Trends Panel (ATP), an online survey panel that is recruited through national, random sampling of residential addresses. This way nearly all U.S. adults have a chance of selection. The survey is weighted to be representative of the U.S. adult population by gender, race, ethnicity, partisan affiliation, education and other categories. Read more about the ATP's methodology.
Here are the questions used for the analysis, along with responses, and the survey methodology.
Attitudes toward Taiwan are most positive in Japan, where 82% report a favorable view. This includes 24% who have a very favorable opinion. About three-quarters of people in South Korea and seven-in-ten in Australia also report favorable views of Taiwan.
Roughly two-thirds of Israelis and Americans have a favorable opinion of Taiwan. For more on Americans' views of Taiwan and the tensions between China and Taiwan, read "Americans are increasingly worried about China-Taiwan tensions" and "Most Asian Americans View Their Ancestral Homelands Favorably, Except Chinese Americans."
Adults in Argentina, Brazil, Greece, Hungary and Spain are about as likely to have a favorable view of Taiwan as they are to have an unfavorable view. Only in India and South Africa are people more likely to have a negative than positive opinion of Taiwan. (China was not surveyed.)
In 15 of the 24 countries surveyed, about a quarter or more of adults do not offer an opinion on Taiwan. This includes about six-in-ten adults in Argentina and roughly half in Hungary.
Attitudes on Taiwan and China
For some people, views of Taiwan are tied to views of China. In nine of the high- and middle-income countries surveyed, people with favorable views of Taiwan are more likely to say China interferes at least a fair amount in the affairs of other countries. China has repeatedly sent fighter jets and naval vessels near Taiwan and sanctioned then-U.S. House Speaker Nancy Pelosi for visiting Taiwan in 2022.
Views of Taiwan and China are also zero-sum in nine high-income countries. In these places, pluralities of adults hold favorable views of Taiwan and unfavorable views of China.
Japan stands out again, with 71% of Japanese adults seeing Taiwan favorably and China unfavorably. Majorities in Australia and South Korea also rate Taiwan favorably, but do not rate China favorably. Many in the U.S., Canada, Sweden, the UK, Germany and France hold the same views.
In two countries, favorable views of Taiwan and China are not in competition. A plurality of Mexicans (36%) hold favorable opinions of both. Conversely, India has a similarly large share of adults (35%) with negative views of both Taiwan and China.
Though none of the countries surveyed have pluralities who favor China but not Taiwan, the three sub-Saharan African countries surveyed – Nigeria, South Africa and Kenya – have the largest shares of adults who rate China positively and Taiwan negatively. Some 22% of adults in Nigeria and 18% in both South Africa and Kenya say this. In all other countries, no more than about 10% of adults hold this view.
Notably, those in Argentina, Hungary, Greece, Brazil and South Africa are most likely not to offer an opinion on Taiwan, China or both. In each of these countries, people are less likely to provide an evaluation of Taiwan than of China. For example, 49% of Hungarians did not offer an opinion on Taiwan, while just 8% did not share their views on China.
Note: Here are the questions used for the analysis, along with responses, and the survey methodology.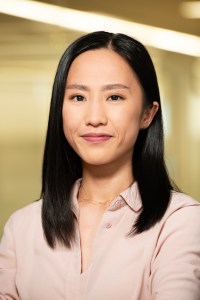 Christine Huang
is a research associate focusing on global attitudes at Pew Research Center.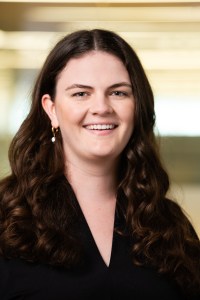 Laura Clancy
is a research analyst focusing on global attitudes research at Pew Research Center.