The immigrants who have recently come to the United States are the most highly educated in history. A new Pew Research Center analysis of U.S. Census Bureau data shows that 41% of immigrants arriving here in the past five years had completed at least a bachelor's degree. By comparison, only 20% of newly arrived immigrants in 1970 were similarly educated.
Educational attainment has also risen over the past 50 years for adults born in the U.S. For example, in 2013, three-in-ten U.S.-born adults had completed at least a bachelor's degree, triple the share of U.S.-born adults that had done the same in 1970.
But newly arrived immigrants remain more likely than the U.S. born to have earned a degree, and that gap is now at its biggest since 1970. In that year, new arrivals had a 9-percentage-point advantage over U.S.-born adults in the share completing a bachelor's degree (20% versus 11%). That advantage narrowed to 6 points in 1990. But the advantage in college completion held by recently arrived immigrants has since widened, to about 12 points as of 2013 (41% versus 30%).
On the other end of the education spectrum, almost a quarter (23%) of today's new arrivals have not completed high school. Even so, it's an improvement over 1970, when half of newly arrived immigrants had not finished high school.
The gap in high school completion between new immigrant arrivals and U.S.-born adults widened until about 2000, but it has since narrowed. About 65% of those immigrants arriving within five years of 2000 had at least finished high school. That compares with 83% of U.S.-born adults in 2000 who had finished high school – a gap of about 18 points. But as of 2013, the gap has narrowed to 13 points.
The improved educational profile of recent arrivals that has quickened in the new century is likely due to several factors. First, immigrant arrivals from Asia – now the region sending the most new immigrants to the U.S. – tend to be very well educated, with some 57% of them holding at least a bachelor's degree in 2013.
Immigrant arrivals from Central and South America tend to be less educated. But the number of immigrants coming from those regions has sharply declined from 2000 to 2013, while the number of immigrants from Asia has been on the rise.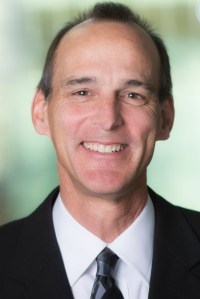 Richard Fry
is a senior researcher focusing on economics and education at Pew Research Center.