With a presidential election just over a week away, a new survey finds that Prime Minister Recep Tayyip Erdogan's support has declined sharply in his home country and around the Middle East. Over a year after protests rocked Istanbul and other major cities in Turkey, the survey also finds many Turks disapprove of Erdogan's handling of them. The anti-government demonstrations were in response to plans to build Ottoman-style military barracks with a shopping mall and luxury hotels within Gezi Park, a popular green space in Istanbul.
In Turkey, only about half (51%) have a positive view of their prime minister, down 11 percentage points from 2013. In all, 55% disapprove of his handling of Gezi Park protests, while just 37% approve. Despite all this, Erdogan is a heavy favorite going into next month's presidential election because of strong support from his dominant Justice and Development Party (AKP) and a long record of economic growth in Turkey.
Amid continued unrest in Syria, Iraq, Israel and the Palestinian territories, support for Erdogan has dropped significantly in four of the seven Middle Eastern nations surveyed since last year. For example, last year, 75% in Jordan had a favorable view of Erdogan, but in the current poll it is only 60%. Support dropped even further in Egypt (-26 points). Turkey had been a strong supporter of ousted Egyptian President Mohamed Morsi and his now outlawed Islamist Muslim Brotherhood.
Opinions of Erdogan have held relatively steady in Tunisia and Lebanon since last year. In Lebanon, Erdogan's support is bolstered by Sunni Muslims (76% favorable) and Christians (58%). Erdogan himself is a Sunni Muslim, as are the majority of Muslims in Turkey. Only one-in-ten Lebanese Shia Muslims have a positive view of him.
In Israel, 16% have a positive opinion of Erdogan. This includes only 8% of Israeli Jews. On the other hand, 62% of Israeli Arabs have a favorable impression of Turkey's leader. Turkish-Israeli relations have been strained in recent years by a 2010 raid on a flotilla trying to bring aid to Gaza and Turkey's increasing support for Palestinian statehood. Still, support for Erdogan has also dropped in the Palestinian territories since 2013 (-19 points).
Here are the topline results and survey methodology.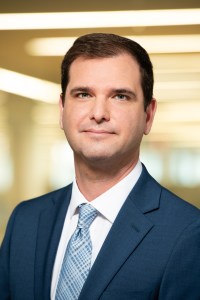 Jacob Poushter
is an associate director focusing on global attitudes at Pew Research Center.