As the EU prepares for next week's European Parliament elections, anti-immigrant and anti-minority sentiments are running high, especially on the political right. Political parties such as Britain's UKIP, France's National Front, and Greece's neo-Nazi Golden Dawn have made opposition to immigration a cornerstone of their populist platforms. And as a recent Pew Research Center poll illustrates, there is clearly a base of support for anti-immigration appeals in many European countries.
Among the seven nations surveyed, Greeks and Italians express particularly negative views about immigration. Eight-in-ten or more in both countries want less immigration, as do majorities in France and the UK. Public opinion is more closely divided in Spain, Germany and Poland, between those who want fewer immigrants admitted to their countries and those who say current levels should stay about the same. However, there is very little desire for allowing more immigrants in any of these seven nations – the percentage who hold this view ranges from 14% in Germany to only 1% in Greece.
Views on immigration are strongly linked to ideology. In six of the seven nations polled, respondents who place themselves on the right of the political spectrum are significantly more likely than those on the left to favor reducing immigration. The right-left gap is especially large in France, where 73% of those on the right want fewer immigrants, compared with 40% of people on the left.
A key factor driving opposition to immigration is the belief that immigrants are an economic burden. Once again, people on the ideological right are significantly more likely than those on the left to hold this view in every country except Poland.
There are similar ideological differences on attitudes toward specific minority groups. One of the groups that received particularly negative ratings in our survey was the Roma — a group that has often lived on the fringes of society in European countries and is sometimes referred to as Gypsies. There have been high profile controversies involving Roma communities in recent years in Italy, France, Greece and other countries, and public opinion leans negative toward the Roma in five of the seven nations polled. In Italy, fully 85% express an unfavorable opinion.
Among respondents on the political right, more than half have an unfavorable view of the Roma in every country except Spain. In contrast, the only countries where at least half of those on the left offer a negative rating are Italy (77%) and France (54%).
Negative attitudes toward Muslims are also more common on the ideological right. In Germany and France, for instance, respondents who place themselves on the right side of the political spectrum are more than twice as likely as those on the left to say they have an unfavorable opinion of Muslims.
There are fewer ideological splits on attitudes toward Jews, although negative views are more common on the right in Poland, Italy and Greece. Among the nations polled, by far Greeks express the most negative opinions about Jews. Overall, Greeks are evenly divided between positive (47%) and negative (47%) views. Greeks on the ideological right (51% unfavorable) give more negative assessments than those on the left do (40%).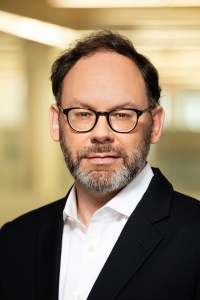 Richard Wike
is director of global attitudes research at Pew Research Center.