The trend among the U.S. public increasingly has been to turn away from international issues and focus on the home front. But while Americans have long been accused of lacking interest in the rest of the world, they have never lacked strong opinions about other countries.
As 2013 wanes, a Pew Research Center survey conducted Oct. 30-Nov. 6 found that Americans have strongly favorable views of some allies and negative opinions about a range of others. Some of this is driven by U.S. partisan politics. And history suggests all such opinions are subject to change.
Topping Americans' most favored nations list are Canada (81%) and Great Britain (79%), long-time allies. Notably, they also see commercial competitor Japan (70%) in a positive light.
Nations seen unfavorably by Americans include:
Oil-rich Saudi Arabia (57% unfavorable), which has recently been at odds with the U.S. over its policies in the Middle East, particularly when it comes to Syria.
China (55% unfavorable), an economic and geopolitical competitor which the publics of many nations see replacing the U.S. as the world's superpower.
Former Cold War adversary Russia (54% unfavorable), a country whose relations with the U.S. have been frosty, particularly after it granted temporary asylum to Edward Snowden, who leaked documents about NSA surveillance.
Neighbor Mexico (52% unfavorable).
Brazil, an emerging economic power, is seen favorably by 60% although a quarter of the public had no opinion. Americans appear most divided about India, with 46% having a favorable view and 33% an unfavorable opinion.
While the American public has an unfavorable view of Russia and China, there is no evidence that the public sees those countries as a cause for alarm: only 23% see China as an adversary and only 18% regard Russia as one.
American views about some countries have a decidedly partisan flavor. More Republicans than Democrats have a favorable impression of Israel (74% of Republicans vs. 55% of Democrats). Tea Party Republicans have especially positive views of Israel: 86% of Republicans and Republican-leaning independents who agree with the Tea Party view Israel favorably, compared with 68% of Republicans and GOP leaners who do not agree with the Tea Party.
Democrats are more likely than Republicans to view China, Mexico and France favorably. Roughly a third of Democrats (36%) have a favorable opinion of China compared with 23% of Republicans. The partisan gap is about as large in opinions of Mexico (Democrats are 14 points more favorable) and France (17 points more favorable).  There are no significant partisan differences in views of Great Britain, Brazil, Saudi Arabia and Russia.
However strongly Americans may feel about other countries, either pro or con, their views can also change dramatically over time. Just 29% of Americans had a favorable opinion of France in 2003, at the height of disagreement between Washington and Paris over the Iraq war; now 59% see France positively. Just 29% of Americans saw China unfavorably in 2006; now 55% do.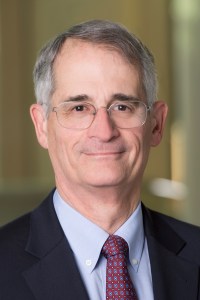 Bruce Stokes
is a former director of global economic attitudes at Pew Research Center.