Australians head to the polls September 7 to choose a new government. The latest public opinion surveys show the conservative opposition led by Tony Abbott with a commanding lead – 54% to 46% – over the incumbent Labor party government led by Kevin Rudd. If the surveys of Australian voter intentions are any indication, the election is shaping up as a referendum on the future, not the past.
Australian voters seem poised to boot out the incumbent Labor government, which has been in power for the last six years, despite the fact that Australians are among the most satisfied publics in the world, according to a Pew Research Center survey of economic sentiment in 39 countries.
The reason for Aussies' dissatisfaction may reflect the fact that elections are often referendums on people's anxieties, not their satisfactions. And, with signs of a slowdown in the Australian economy, Australians' satisfaction with the country's direction is falling. They are dissatisfied with rising inequality and worried about the future, especially that the next generation will not be as well off as the current generation.
Australians have not experienced a recession in two decades, the longest such winning streak among major economies. Aussies are generally pleased with this performance. Two-thirds think their economy is doing well, according to the March 2013 Pew Research survey. This is about twice the satisfaction level in the United States, by comparison.
But the economy is slowing. The Reserve Bank of Australia expects the Australian economy to grow by 2.25% this year, down from an earlier forecast of 2.5%, the slowest growth in two years.
Sensing a change in their economic fortunes, only 49% are satisfied with the direction of the country, down from 61% in 2008. And, just about a third of Australians think their economy is going to improve over the next 12 months. Moreover, more than half of Australians (53 percent) think that today's children will not do as well economically as the current generation. This pessimism is even more pronounced when placed in perspective: Among the 14 advanced economies surveyed by the Pew Research Center, only three were less pessimistic about the prospects for the next generation.
Aussies also believe that their much treasured economic equality is in jeopardy. While only a third (33%) believe that the current gap between the rich and the poor is a very big national problem, among the lowest levels of such concern among advanced economies, about two-thirds (64%) think inequality has risen in the last five years.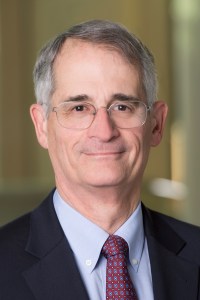 Bruce Stokes
is a former director of global economic attitudes at Pew Research Center.