Depending on where you live and whom you work for, Columbus Day may be a paid day off, another holiday entirely, or no different from any regular Monday.
Columbus Day, the second Monday in October, is one of the most inconsistently celebrated U.S. holidays. It's one of 10 official federal holidays, which means federal workers get a paid day off. And because federal offices will be closed, so will most banks and the bond markets that trade in U.S. government debt (though the stock markets will remain open).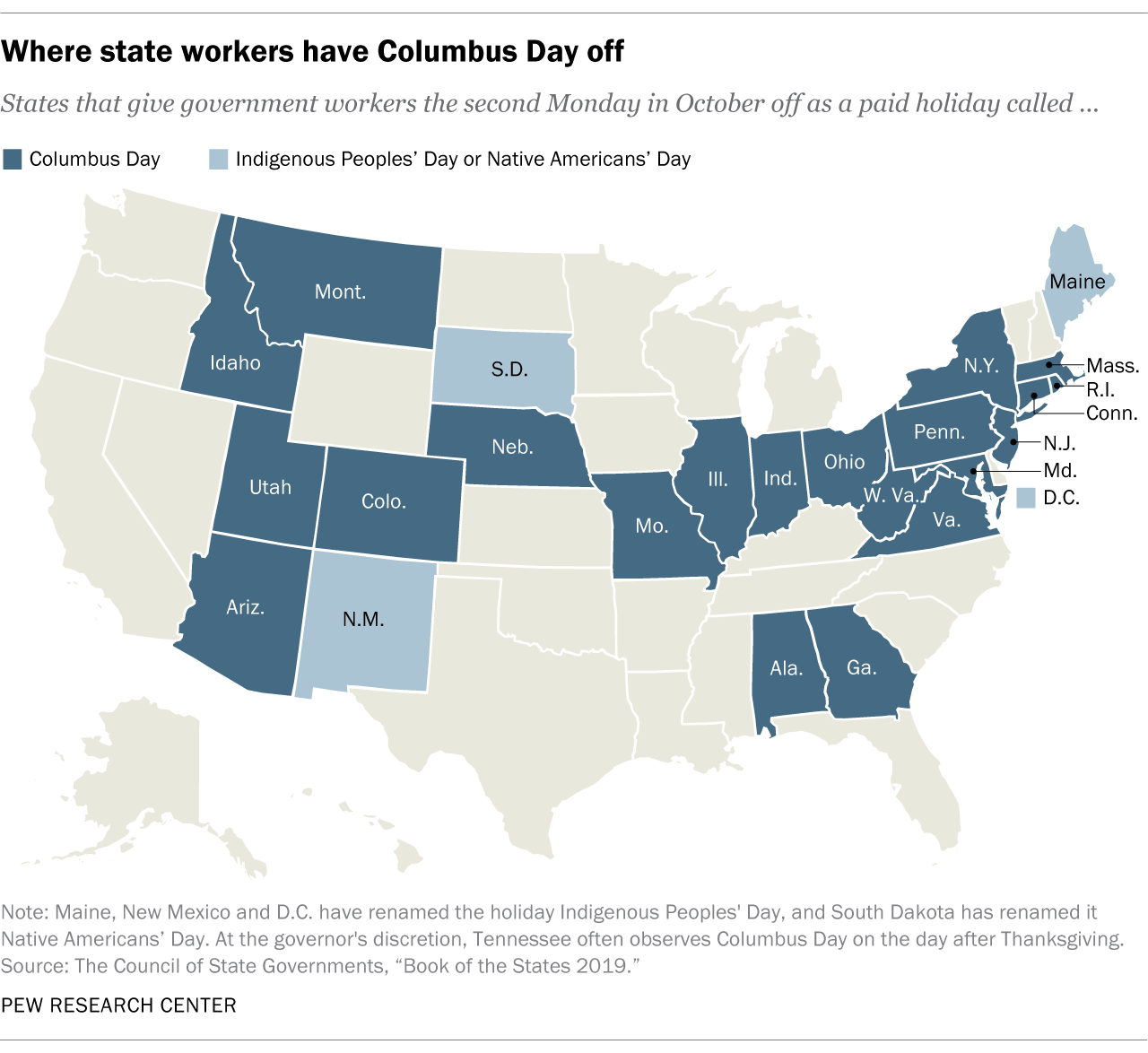 Beyond that, it's a grab bag. Only 21 states (plus American Samoa and Puerto Rico) give their workers Columbus Day as a paid holiday, according to the Council of State Governments' comprehensive "Book of the States" (supplemented by Pew Research Center research). Tennessee officially does so too, but on a completely different day – the governor can, and routinely does, move the observance to the Friday after Thanksgiving, to facilitate four-day weekends. Columbus, Ohio, no longer observes its namesake's holiday, though Columbus, Georgia, still does. And three states and the District of Columbia give their workers a paid holiday on the second Monday in October, but under another name.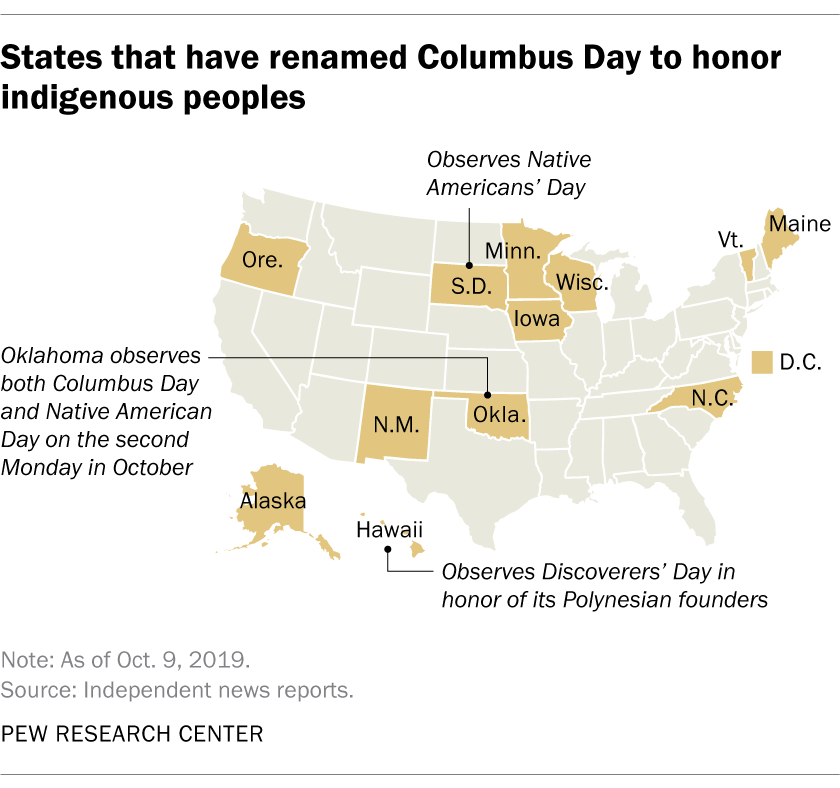 In fact, several states, territories and localities use the second Monday in October for commemorations that pointedly exclude Christopher Columbus' name. Since 1990, South Dakota has marked the day as Native Americans' Day, an official state holiday. In Hawaii it's known as Discoverers' Day, though it isn't – and by law can't be – an official state holiday. The U.S. Virgin Islands officially observes Columbus Day but emphasizes Virgin Islands-Puerto Rico Friendship Day – which just happens to fall on the same day. The Commonwealth of the Northern Mariana Islands substituted Commonwealth Cultural Day for Columbus Day in 2006.
More than 100 years ago, Colorado became the first state to designate Columbus Day as a state holiday, largely due to the efforts of Angelo Noce, a first-generation Italian immigrant in Denver. The day spread, in large part as a celebration of Italian-American heritage, and it became a federal holiday in 1937. The holiday was moved from Oct. 12 to the second Monday in October starting in 1971.
But in recent years, Native American groups and other critics, citing Columbus' own mistreatment of natives and the legacy of European settlement that his voyages initiated, have advocated changing the holiday to something else. Several states (including Iowa, Vermont, North Carolina and Minnesota) and dozens of cities (including Seattle, San Antonio and Washington, D.C.) recognize Indigenous Peoples' Day instead. Even in Colorado, the holiday's birthplace, the state's House of Representatives this year voted to replace it with a new holiday, "Colorado Day," on the first Monday in August (though the bill eventually died in the state Senate).
Note: This is an update of a post originally published on Oct. 14, 2013.