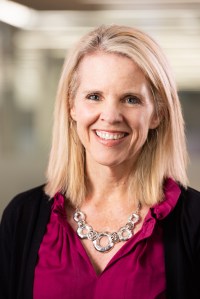 Download High-Res Photo
Displaying 41 - 50 of 79 results
Women are more concerned than men about gender discrimination in tech industry
Women in the U.S. are substantially more likely than men to say gender discrimination is a major problem in the technology industry.
Americans see men as the financial providers, even as women's contributions grow
Women's contributions to U.S. household incomes have grown. Yet, men contribute more of the income in most couples, and this reality aligns with public sentiments.
As U.S. marriage rate hovers at 50%, education gap in marital status widens
Half of U.S. adults today are married, a share that has remained relatively stable in recent years but dramatically different from the peak of 72% in 1960.
Among gun owners, NRA members have a unique set of views and experiences
While the demographic profile of NRA members is similar to that of other gun owners, their political views, the way they use their firearms and their attitudes about gun policy differ significantly from gun owners who are not members of the organization.
America's Complex Relationship With Guns
Americans have broad exposure to guns, whether they personally own one or not. About seven-in-ten say they have fired a gun at some point and 42% currently live in a gun-owning household.
6 facts about the U.S. military and its changing demographics
The demographic makeup of the country's active-duty force has changed over time, and those changes tend to reflect trends in the broader society.
About one-in-four U.S. workers have taken leave to care for a seriously ill family member
Roughly two-thirds of U.S. adults say workers should receive paid leave when they need to take time off to care for a sick family member.
Americans Widely Support Paid Family and Medical Leave, but Differ Over Specific Policies
Most Americans say workers should receive paid leave, but the level of support varies across different situations. Experiences with leave vary by income and gender.
Most officers say the media treat police unfairly
Among the challenges U.S. police officers perceive on the job is a widespread feeling that police are mistreated by the media.
Behind the Badge
Majorities of police officers say that recent high-profile encounters between black citizens and police have made their jobs riskier and left many officers reluctant to fully carry out some of their duties.