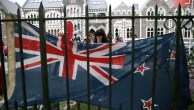 Almost all New Zealanders said in a 2011-2012 survey that they would accept a neighbor of a different religion.
In many countries, actively religious people are more likely than their less-religious peers to describe themselves as very happy.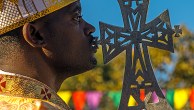 Christians in Africa and Latin America tend to pray more frequently, attend religious services more regularly and consider religion more important in their lives than Christians elsewhere in the world, according to a recent Pew Research Center study. At the same time, Christians in the United States also have comparatively high levels of commitment to their faith.