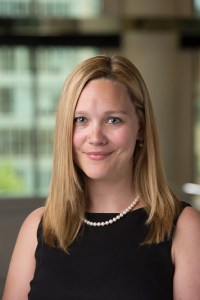 Download High-Res Photo
Elizabeth Podrebarac Sciupac
Displaying 1 - 10 of 16 results
Hispanic teens enjoy religious activities with parents, but fewer view religion as 'very important'
U.S. Hispanic teens are more likely than U.S. teens overall to identify as Catholic and say it's necessary to believe in God to be moral.
10 key findings about the religious lives of U.S. teens and their parents
While teens in the United States take after their parents religiously in many ways, they stand out in some others.
Same-Sex Marriage Around the World
About a quarter of religiously affiliated teens in U.S. public schools say they pray before lunch
About a quarter of teens who identify with a religion and attend public school say they regularly pray before eating lunch at school.
How religious groups voted in the midterm elections
White evangelical or born-again Christians backed GOP candidates for the House at about the same rate in 2014. Religious "nones" and Jewish voters again largely backed Democratic candidates.
U.S. Catholics offer wide range of answers when asked about Francis' most notable action as pope
About one-in-ten U.S. Catholics say Pope Francis' most notable action has been showing humility and setting a good Christian example, while an equal share credited Francis with opening up the church and making it more accepting.
The share of Americans who leave Islam is offset by those who become Muslim
About a quarter of adults who were raised Muslim no longer identify as members of the faith. But Islam gains about as many converts as it loses.
Muslims more likely than Americans overall to say blacks lack equal rights in U.S.
Two-thirds of Muslims in the United States say the country needs to continue making changes to give blacks equal rights with whites.
U.S. Muslims are religiously observant, but open to multiple interpretations of Islam
For American Muslims, being highly religious does not necessarily translate into acceptance of traditional notions of Islam.
U.S. Public Wary of Biomedical Technologies to 'Enhance' Human Abilities
Americans are more worried than enthusiastic about using gene editing, brain chip implants and synthetic blood to change human capabilities