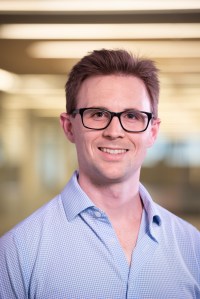 Download High-Res Photo
Dennis Quinn is a computational social scientist focusing on data science at Pew Research Center.
Both Republicans and Democrats cite masks as a negative effect of COVID-19, but for very different reasons
When asked to describe how the COVID-19 outbreak has affected them negatively, Democrats and Republicans are divided on the subject of masks.
Sharp decline in remittances expected in 2020 amid COVID-19 lockdowns in top sending nations
Remittances – money sent by migrants to their home countries – are projected to fall by a record 20% this year.
Few U.S. sermons mention abortion, though discussion varies by religious affiliation and congregation size
Roughly one-in-five of the Christian congregations we analyzed in an eight-week period heard at least one sermon that mentioned abortion.
Nigerians living near a major Belt and Road project grew more positive toward China after it was completed
Our analysis assesses the relationship between Nigerians' distance to a major Chinese investment in their country and their views toward China.
U.S. churchgoers are satisfied with the sermons they hear, though content varies by religious tradition
There are differences by religious tradition in how satisfied churchgoers are with what they hear from the pulpit.
46% of U.S. social media users say they are 'worn out' by political posts and discussions
Well before the 2020 election, many U.S. social media users are already exhausted by how many political posts they see on these platforms.
After Las Vegas attack, Democrats in Congress were far more likely than Republicans to mention guns on Facebook
In the week after the Oct. 1 mass shooting in Las Vegas, partisan differences were on full display in how elected officials responded on Facebook.