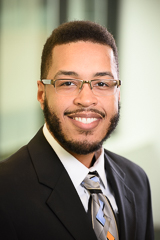 Download High-Res Photo
Andrew Perrin is a research analyst focusing on internet and technology at Pew Research Center.
7% of Americans don't use the internet. Who are they?
Today, 25% of adults ages 65 and older report never going online, compared with much smaller shares of adults under the age of 65.
About three-in-ten U.S. adults say they are 'almost constantly' online
The share of U.S. adults who now report that they go online "almost constantly" has risen to 31%, up from 21% in 2015.
23% of users in U.S. say social media led them to change views on an issue; some cite Black Lives Matter
The share of social media users who say they have changed their views on an issue has increased since we last asked this question in 2018.
Most Americans Think Social Media Sites Censor Political Viewpoints
Republicans are far more likely than Democrats to say major tech companies favor the views of liberals over conservatives. At the same time, partisans differ on whether social media companies should flag inaccurate information on their platforms.
Parenting Children in the Age of Screens
Two-thirds of parents in the U.S. say parenting is harder today than it was 20 years ago, with many citing technologies – like social media or smartphones – as a reason.
#BlackLivesMatter surges on Twitter after George Floyd's death
#BlackLivesMatter was used roughly 47.8 million times on Twitter – an average of just under 3.7 million times per day – from May 26 to June 7.
53% of Americans Say the Internet Has Been Essential During the COVID-19 Outbreak
Americans with lower incomes are particularly likely to have concerns related to the digital divide and the digital "homework gap."
Half of Americans have decided not to use a product or service because of privacy concerns
A substantial share of the public has opted out of using a product or service because of concerns about how much information would be collected.
The state of Americans' trust in each other amid the COVID-19 pandemic
About a third of Americans register low levels of trust in other people, versus 29% who are "high trusters" and 32% who are "medium trusters."
About half of Americans are OK with DNA testing companies sharing user data with law enforcement
The use of at-home DNA testing kits has raised concerns about whether consumers are comfortable with the use of their data by police.