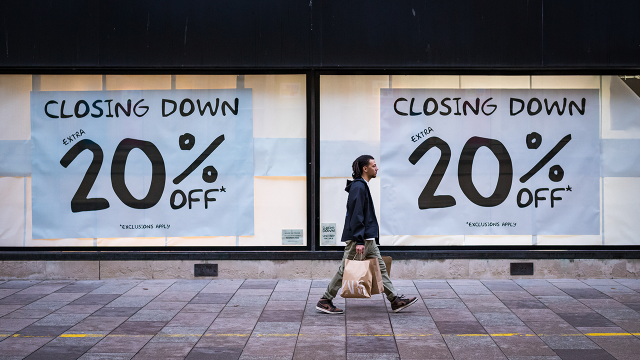 As the global economy continues to weather high inflation, energy prices and interest rates, majorities of adults in 18 of 24 countries surveyed by Pew Research Center this spring rate their nation's economic situation poorly. A median of 70% of adults across these countries say their nation's economic situation is bad. Just 29% offer positive assessments.
This Pew Research Center analysis focuses on public opinion of economic conditions in 24 countries in North America, Europe, the Middle East, Latin America, Africa and the Asia-Pacific region. Evaluations of the economy in spring 2023 are examined in the context of long-term trend data and support for each country's governing party. For more information on how we classify governing parties, refer to the Appendix. This is the first year since 2019 that the Global Attitudes Survey has included countries from Africa and Latin America due to the coronavirus outbreak.
For non-U.S. data, this report draws on nationally representative surveys of 27,285 adults conducted from Feb. 20 to May 22, 2023. All surveys were conducted over the phone with adults in Canada, France, Germany, Greece, Italy, Japan, the Netherlands, South Korea, Spain, Sweden and the United Kingdom. Surveys were conducted face-to-face in Hungary, Poland, India, Indonesia, Israel, Kenya, Nigeria, South Africa, Argentina, Brazil and Mexico. In Australia, we used a mixed-mode probability-based online panel.
In the United States, we surveyed 3,576 U.S. adults from March 20-26, 2023. Everyone who took part in this survey is a member of the Center's American Trends Panel (ATP), an online survey panel that is recruited through national, random sampling of residential addresses. This way nearly all U.S. adults have a chance of selection. The survey is weighted to be representative of the U.S. adult population by gender, race, ethnicity, partisan affiliation, education and other categories. Read more about the ATP's methodology.
Here are the questions used for the analysis, along with responses, and the survey methodology.
At least three-quarters of adults in Argentina, France, Italy, Japan, Kenya, Nigeria, South Africa, South Korea and the United Kingdom assess their country's economy negatively. Smaller majorities say the same in Australia, Brazil, Canada, Greece, Hungary, Poland, Spain, Sweden and the United States.
Only in India, Indonesia, Mexico and the Netherlands do majorities call their economic situation good. And in Germany and Israel, views are roughly split.
In most of the countries where the Center also asked this question in 2022, ratings of the economy have worsened. In Sweden – the only member of the European Union expected to see a decline in gross domestic product through 2023 – the share of adults who say the economic situation is good has dropped 43 percentage points, from 84% last year to 41% this year. This marks the largest single-year downturn in any country surveyed and the first time fewer than two-thirds of Swedes have offered positive economic ratings since the Center first asked this question there in 2007.
Double-digit downturns in people's economic assessments have also occurred in Australia, France, Germany, Hungary, Israel, Poland, South Korea and the UK since last year. Greece and Spain are the only countries to see an increase since 2022 in the share of adults who say the economic situation is good. But even so, fewer than three-in-ten adults in either country offer positive economic ratings (28% in Greece and 27% in Spain).
In five emerging economies that were last surveyed by the Center in 2019 – India, Indonesia, Kenya, Nigeria and South Africa – people offer lower economic ratings today than they did then.
Across all 24 nations surveyed this year, Mexico stands out as the only one where a majority of adults (60%) say their country's economic situation is good and positive ratings are significantly higher than they were when last measured (+11 points since 2019). Mexico's GDP grew 4.5% in the first quarter of 2023 while the peso gained strength and inflation waned, according to the Federal Reserve Bank of Dallas.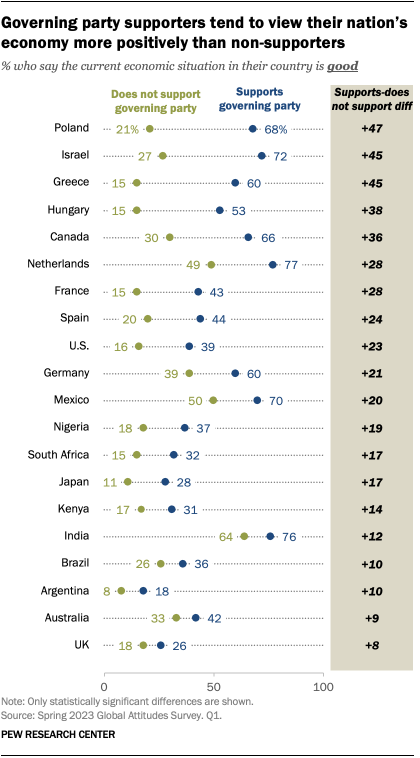 In 20 of the surveyed countries, those who support the governing party or parties are much more likely than those who do not to offer a positive assessment of their economy.
For example, in Poland, supporters of the United Right coalition – led by the Law and Justice Party – are 47 points more likely than non-supporters to say current economic conditions in their country are good. A similar pattern appears in Greece and Israel.
Smaller but still significant differences appear in other countries as well. This list includes the U.S., where Democrats and Democratic-leaning independents are 23 points more likely than Republicans and Republican leaners to say the nation's economic conditions are good (39% vs. 16%).
Note: Here are the questions used for the analysis, along with responses, and the survey methodology.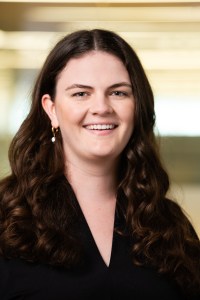 Laura Clancy
is a research analyst focusing on global attitudes research at Pew Research Center.
Jordan Lippert
is a research assistant focusing on global attitudes research at Pew Research Center.