American presidents and other world leaders frequently travel internationally, most commonly for conferences and bilateral meetings. This face-to-face diplomacy can offer insights into political priorities, partnerships and tensions, as well as key international issues.
The COVID-19 pandemic disrupted international travel in 2020 and 2021, but diplomatic travel picked up significantly in 2022. Here are five facts about presidential travel abroad:
Pew Research Center conducted this analysis to examine the international travel history of recent U.S. presidents and other heads of government through Jan. 20, 2023.
Dates and destinations of U.S. presidential travel prior to 2021 are from the U.S. Department of State's Office of the Historian, which has recorded international presidential travel since 1901. Travel data for 2021 and 2022 was compiled from White House press briefings. Information on visits to Ukraine by other world leaders were independently verified through official government websites.
Only trips where the head of government met face-to-face with another head of government are included. For example, Biden's trip to the UK for Queen Elizabeth II's funeral is excluded as Biden did not hold any diplomatic meetings with the British prime minister or other world leaders. Visiting leaders were only counted if they were the head of government at the time of their visit. Depending on the country's political system, "head of government" could mean president or prime minister, but not both. Heads of state, monarchs and interim leaders are excluded from the visiting leaders count.
U.S. President Joe Biden has traveled internationally less frequently than his last two predecessors did. Biden traveled to 17 places outside the United States in his first two years in office, visiting some more than once. He made six international trips in 2021, all of them to Europe. In 2022, he made 12 trips, including to Europe, the Asia-Pacific region and the Middle East. And in early 2023, Biden traveled to Mexico for the North American Leaders' Summit.
All told, Biden's international visit count trails those of former Presidents Donald Trump, who made 23 international trips to 20 places during his first two years in office, and Barack Obama, who made 32 trips to 24 places in the first two years of his presidency.
Biden's first presidential trip abroad was to the United Kingdom, while Trump's was to Saudi Arabia and Obama's was to Canada. A president's first trip is often used to signal the importance of a strategic alliance. On his trip to the UK in June 2021, Biden reaffirmed the U.S.-UK partnership and committed to close cooperation throughout his presidency. Typically, U.S. presidents visit a close ally on their inaugural trip: Canada was the first international destination for both Obama and Bill Clinton, while Mexico was the first destination for George W. Bush.
U.S. presidents have visited the UK the most in the past decade – a total of eight times. American presidents have worked closely with their British counterparts over the past decade, cooperating on issues from defense and counterterrorism to climate policy. Travel to the UK has largely centered around conferences and summits, but in 2019, Trump made a ceremonial state visit to the UK.
In the past decade of presidential travel, Belgium (home to NATO headquarters), France, Germany and Japan are the second-most visited destinations, at six times each.
So far, Biden has made the most trips to the UK and Belgium – two each. (Biden's additional visit to the UK to attend the funeral of Queen Elizabeth II is not included in this count, since he did not hold any diplomatic appointments.) Just as these two European allies stand out in Biden's presidential travel thus far, France stands out in Trump's administration and Germany stands out in Obama's – they visited those respective countries four times while in office.
Biden is among 38 heads of government who have visited Ukraine since the beginning of the war there. Biden traveled to Kyiv as part of a surprise trip in February, days before the first anniversary of Russia's invasion.
While many heads of government visiting Ukraine have come from neighboring countries or countries in Europe (such as Poland's prime minister, who has visited five times since the beginning of the war) that is not always the case. For example, Guatemala's President Alejandro Giammattei and Guinea-Bissau's President Umaro Sissoco Embaló traveled to Ukraine in July 2022 and October 2022, respectively.
Biden hosted 28 heads of government at the White House as of the end of 2022. Foreign leaders come to the U.S. for events including conferences, summits and bilateral meetings. Among those to visit the White House in 2021 and 2022 were then-Prime Minister Magdalena Andersson of Sweden, who met with Biden to submit her country's application for NATO membership; Ukrainian President Volodymyr Zelenskyy, who traveled to the White House on his first known wartime trip abroad; and French President Emmanuel Macron, whose trip marked the first state visit of Biden's presidency. In fact, the president of France has been the first leader to make a state visit to the U.S. for the past three presidential terms, with Macron visiting Trump in April 2018 and his predecessor, François Hollande, visiting Obama in February 2014. In April 2023, Biden hosted the second state visit of his administration, meeting with South Korean President Yoon Suk Yeol.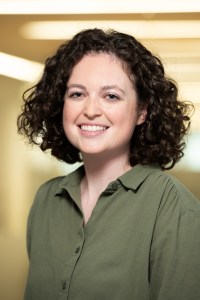 Sarah Austin
is a research assistant focusing on global attitudes research at Pew Research Center.