The United States began regulating immigration soon after it won independence from Great Britain, and the laws since enacted have reflected the politics and migrant flows of the times. Early legislation tended to impose limits that favored Europeans, but a sweeping 1965 law opened doors to immigrants from other parts of the world. In more recent years, laws and presidential actions have been shaped by concerns about refugees, unauthorized immigration and terrorism.
A 1790 law was the first to specify who could become a citizen, limiting that privilege to free whites of "good moral character" who had lived in the U.S. for at least two years. In 1870, the right of citizenship was extended to those of African origin.
[callout align="alignright"]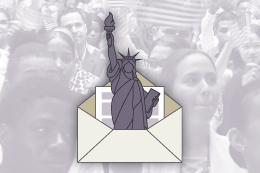 Try our email course on immigration
Learn about U.S. immigration through five short lessons delivered to your inbox every other day.
Sign up now!
[/callout]
Starting in 1875, a series of restrictions on immigration were enacted. They included bans on criminals, people with contagious diseases, polygamists, anarchists, beggars and importers of prostitutes. Other restrictions targeted the rising number of Asian immigrants, first limiting migration from China and later banning immigration from most Asian countries.
By the early 1900s, the nation's predominant immigration flow shifted away from northern and western European nations and toward southern and eastern Europe. In response, laws were passed in 1921 and 1924 to try to restore earlier immigration patterns by capping total annual immigration and imposing numerical quotas based on immigrant nationality that favored northern and western European countries.
Long-standing immigration restrictions began to crumble in 1943, when a law allowed a limited number of Chinese to immigrate. In 1952, legislation allowed a limited number of visas for other Asians, and race was formally removed as grounds for exclusion. Although a presidential commission recommended scrapping the national-origins quota system, Congress did not go along.
In 1965, though, a combination of political, social and geopolitical factors led to passage of the landmark Immigration and Nationality Act that created a new system favoring family reunification and skilled immigrants, rather than country quotas. The law also imposed the first limits on immigration from the Western Hemisphere. Before then, Latin Americans had been allowed to enter the U.S. without many restrictions. Since enactment of the 1965 Immigration and Nationality Act, immigration has been dominated by people born in Asia and Latin America, rather than Europe.
Several laws since then have focused on refugees, paving the way for entrance of Indochinese refugees fleeing war violence in the 1970s and later including relief for other nationalities, including Chinese, Nicaraguans and Haitians. A 1990 law created the "temporary protective status" that has shielded immigrants, mainly Central Americans, from deportation to countries facing natural disasters, armed conflicts or other extraordinary conditions.
In 1986, Congress enacted another major law – the Immigration Reform and Control Act – that granted legalization to millions of unauthorized immigrants, mainly from Latin America, who met certain conditions. The law also imposed sanctions on employers who hired unauthorized immigrants. Subsequent laws in 1996, 2002 and 2006 were responses to concerns about terrorism and unauthorized immigration. These measures emphasized border control, prioritized enforcement of laws on hiring immigrants and tightened admissions eligibility.
The most recent changes in immigration policy have been an exception to that pattern. In 2012, President Obama took executive action to allow young adults who had been brought to the country illegally to apply for deportation relief and a work permit. In 2014, he expanded that program (known as Deferred Action for Childhood Arrivals, or DACA) and set up a new program to offer similar benefits to some unauthorized-immigrant parents of U.S.-born children. The DACA expansion and the new program (Deferred Action for Parents of Americans and Lawful Permanent Residents, or DAPA) are on hold because of a legal challenge by 26 states.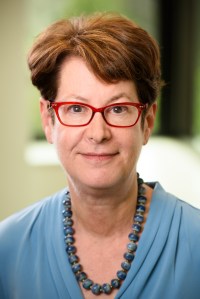 D'Vera Cohn
is a former senior writer/editor focusing on immigration and demographics at Pew Research Center.