American and European officials meet February 2 in Brussels for another round of negotiations aimed at creating a free trade agreement between the European Union and the United States. The proposed Transatlantic Trade and Investment Partnership (TTIP) aims to remove most tariffs affecting the movement of goods across the Atlantic, reduce non-tariff regulatory barriers to transatlantic commerce and to spur more U.S.-EU cross-border investment.
But it has sparked criticism, with both EU and U.S. opponents claiming that TTIP may give too much power to corporations, especially foreign investors, and that it could undermine food safety and environmental standards, lowering U.S. chemical regulations and forcing Europeans to consume genetically-modified American foods and chlorinated chickens.
Overall, recent surveys in both the U.S. and the 28-member EU suggest there is widespread support for a deeper transatlantic trade and investment relationship in most EU countries and among publics representing most of the European population, economy and exports to the U.S.
More than half (53%) of the American public believes deeper trade and business ties with the EU will be a good thing for their country, according to a March 2014 Pew Research Center survey.
A Eurobarometer survey from fall 2014, conducted by TNS at the request of the European Commission, found that a majority (58%) of Europeans back a free trade and investment agreement between the EU and the U.S. A quarter are opposed to such a deal. Support for such an agreement is shared by half or more of people in 25 EU Member States. The three countries with particularly low support are Austria (39% favor vs. 53% oppose), Germany (39% vs. 41%) and Luxembourg (40% vs. 43%).
There are eight countries with very strong support, where more than seven-in-ten people back a transatlantic free trade agreement, including the Netherlands (74%), Poland (73%), Denmark (71%) and Ireland (71%). Moreover, there is majority support in countries that together account for 69% of the EU population, 61% of the EU Gross Domestic Product and 59% of EU merchandise exports to the U.S.
However, such support does not necessarily mean clear sailing for TTIP on either side of the Atlantic. A spring 2014 Pew Research poll found a majority of Italians (59%) and a plurality of the French (49%) think trade destroys jobs. And 52% of Italians, 49% of the Greeks and 47% of the French say it lowers wages. Likewise, 50% of Americans share concerns about job losses and 45% are worried trade undermines wages.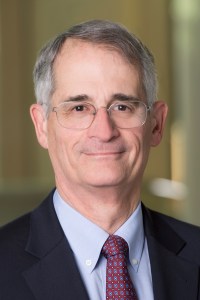 Bruce Stokes
is a former director of global economic attitudes at Pew Research Center.