Democrats and Republicans overwhelmingly agree that political leaders should be honest and ethical. There is far less common ground among partisans over whether particular leaders – including President Donald Trump – display these qualities.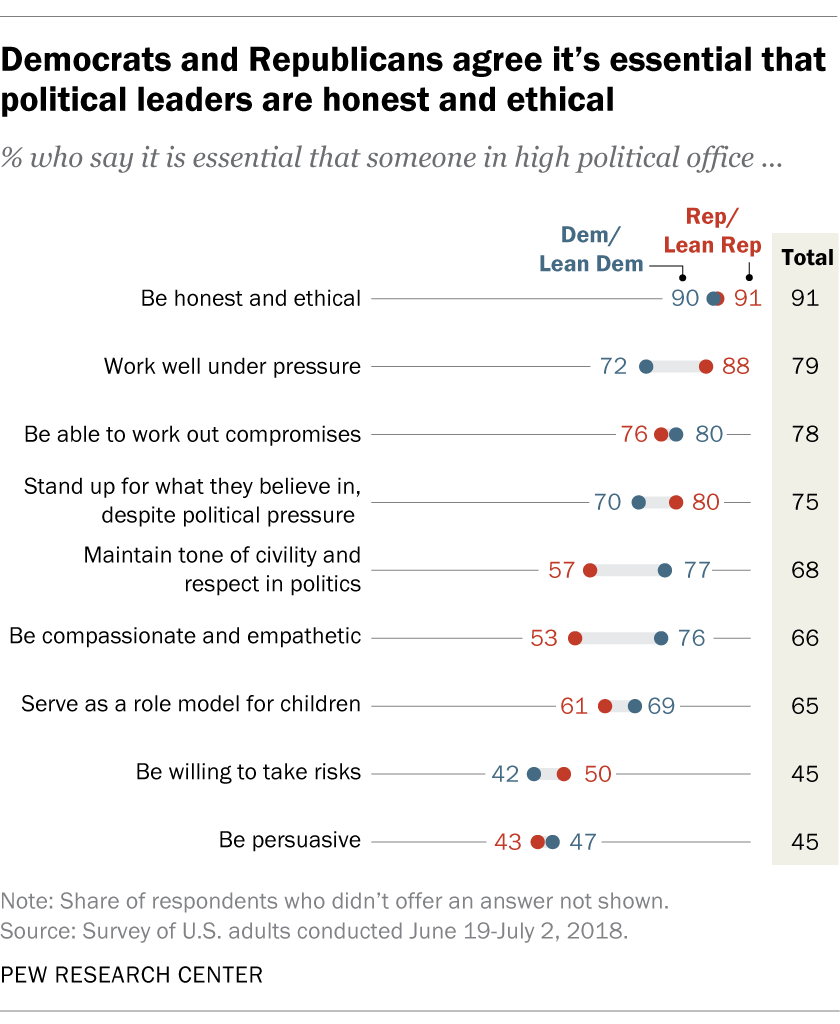 In a Pew Research Center survey conducted last summer, 91% of Americans said it is essential for someone in high political office to be honest and ethical – the top attribute out of nine asked about in the survey. There were no partisan differences in this assessment: Nearly identical shares of Democrats and Democratic-leaning independents (90%) and Republicans and Republican leaners (91%) said this. There were partisan differences over whether several other qualities – such as maintaining a tone of civility and respect and working well under pressure – are essential for political leadership.
While partisans agree about the importance of political leaders' honesty and ethical behavior in general, they disagree sharply when asked about honesty and ethical behavior in the context of Trump and his administration, as they have for other elected officials.