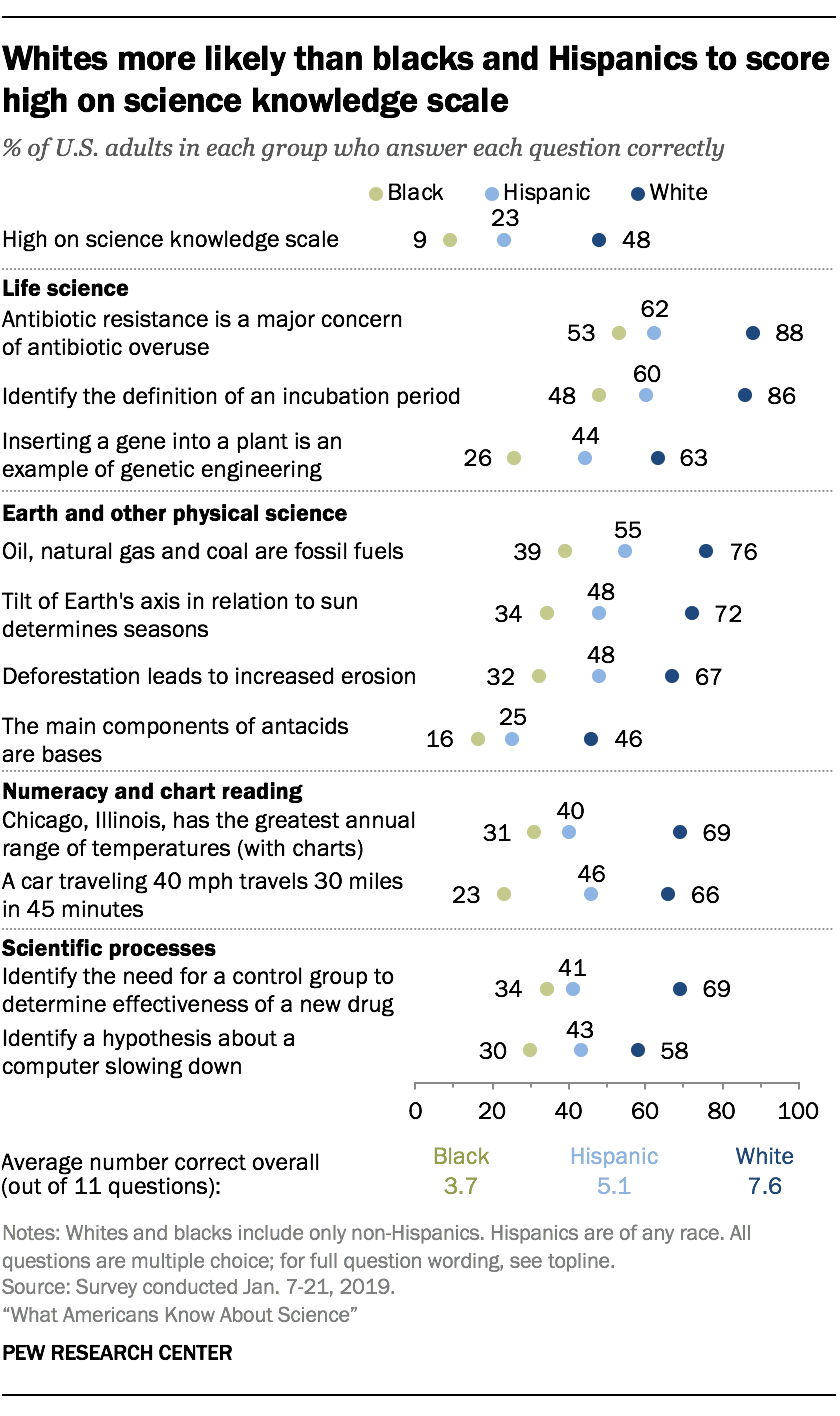 U.S. racial and ethnic groups vary significantly in their knowledge of science-related issues, according to a new Pew Research Center survey that quizzed Americans about subjects ranging from life and physical sciences to numeracy and chart reading.
About half of whites (48%) got at least nine of 11 questions correct. In comparison, much smaller shares of Hispanics (23%) and blacks (9%) correctly answered at least nine of the questions.
On average, whites got 7.6 questions correct while Hispanics got 5.1 and blacks 3.7. English-speaking Asians got an average of 7.0 correct answers, but it's important to note the survey was only conducted in English and Spanish. (Asians are less likely than whites and blacks, but not Hispanics, to be proficient in English.)
There were large differences by race and ethnicity across all the individual science knowledge questions in the survey. For example, 46% of whites correctly identified the main components of antacids as bases. In comparison, one-quarter of Hispanics and 16% of blacks got the correct answer on this question. And 88% of whites correctly answered that antibiotic resistance is a major concern of antibiotic overuse, while 62% of Hispanics and 53% of blacks answered this question correctly.