Some of the countries where COVID-19 has been deadliest – including the United States and Italy – have populations that skew considerably older than the global average, according to a Pew Research Center analysis of United Nations data.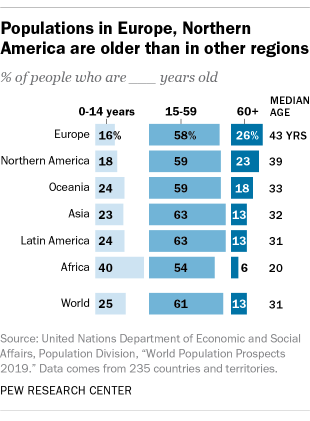 People who are 60 and older appear to be especially vulnerable to the virus, while children appear to be less susceptible to it. Adults younger than 60 often have been affected by COVID-19, too, but they generally have been less likely than older people to die from it.
Globally, much of the population is quite young, with a median age of about 31. (In other words, if you lined up everyone in the world by age, the people in the middle would be 31.) But median age varies considerably by region and country, as do the shares of each age group in any given place.