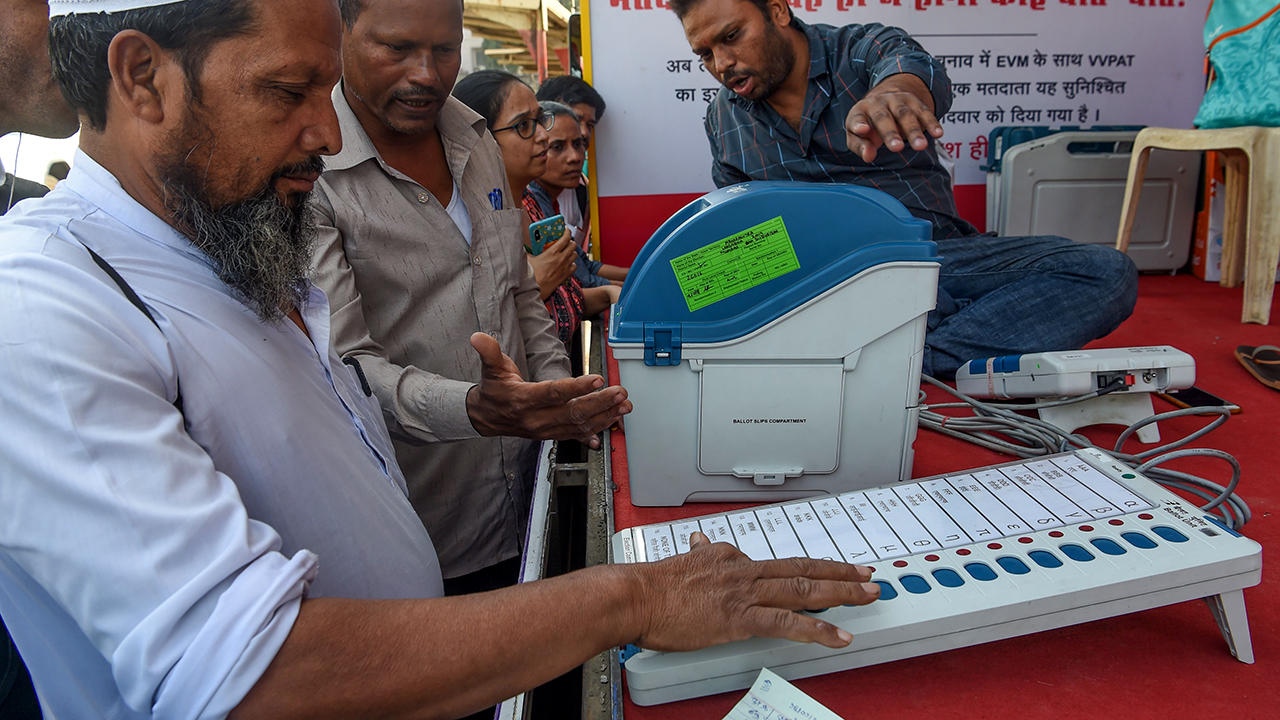 As many as 900 million people are expected to vote in India's national elections in April and May. The elections come amid a recent increase in tensions between India and Pakistan, as well as allegations that mobile applications including WhatsApp, Facebook and Twitter are fueling the spread of fake news in the world's largest democracy.
Two surveys conducted by Pew Research Center in 2018 shed light on how adults in India see their elected officials and their democracy – as well as how they feel about the spread of misinformation via mobile technology. Here are five key findings from the surveys as Indians prepare to cast ballots:
1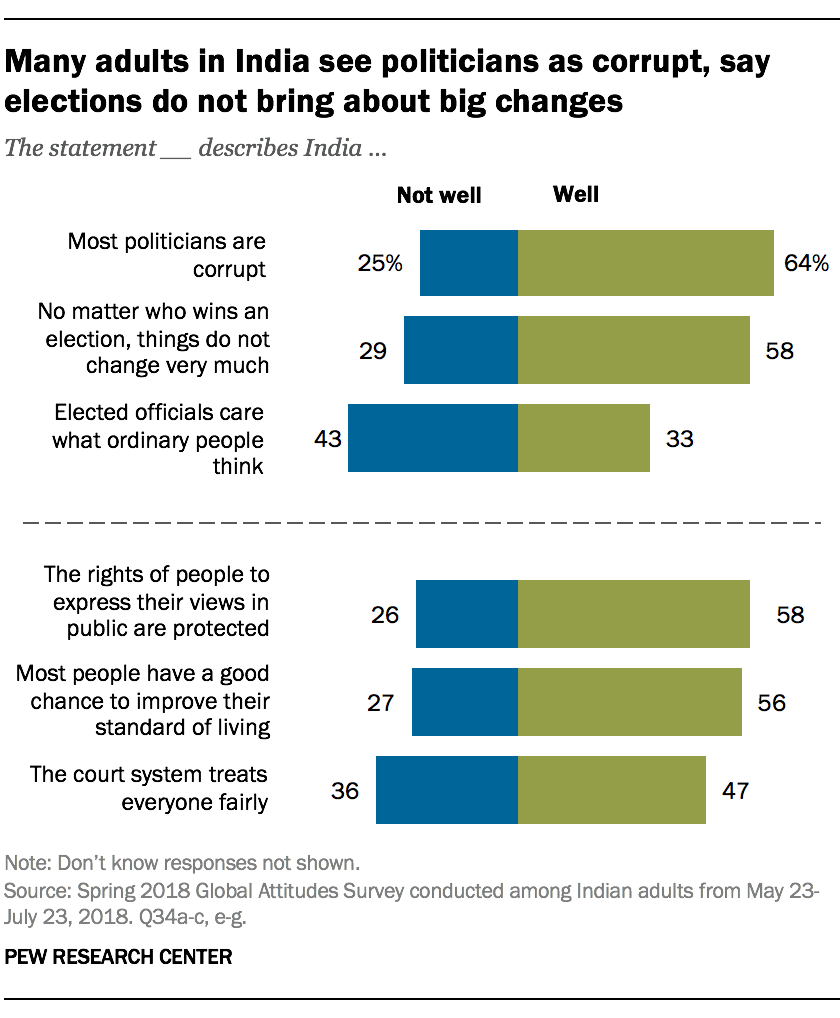 Most Indian adults see politicians as corrupt and question whether elections are effective. About two-thirds (64%) say most politicians are corrupt, including 43% who very intensely hold this view, according to a spring 2018 survey by the Center. Notably, nearly seven-in-ten supporters of the two major parties contesting the election – Prime Minister Narendra Modi's Bharatiya Janata Party (BJP) and the opposition Indian National Congress party – share the view that most elected leaders are corrupt (69% in each party say this). On a related question, only a third of Indians think elected officials care about the opinions of ordinary people in their country.
Meanwhile, 58% of adults in India say that no matter who wins an election, things do not change very much. This again includes a majority of both BJP and Congress supporters.
Despite these negative views, Indians think their country allows other democratic values to flourish. By more than two-to-one, for example, Indians say the rights of people to express their own views are protected and that most people have a good chance to improve their standard of living. A sizable share (47%) also believes the courts treat everyone fairly.