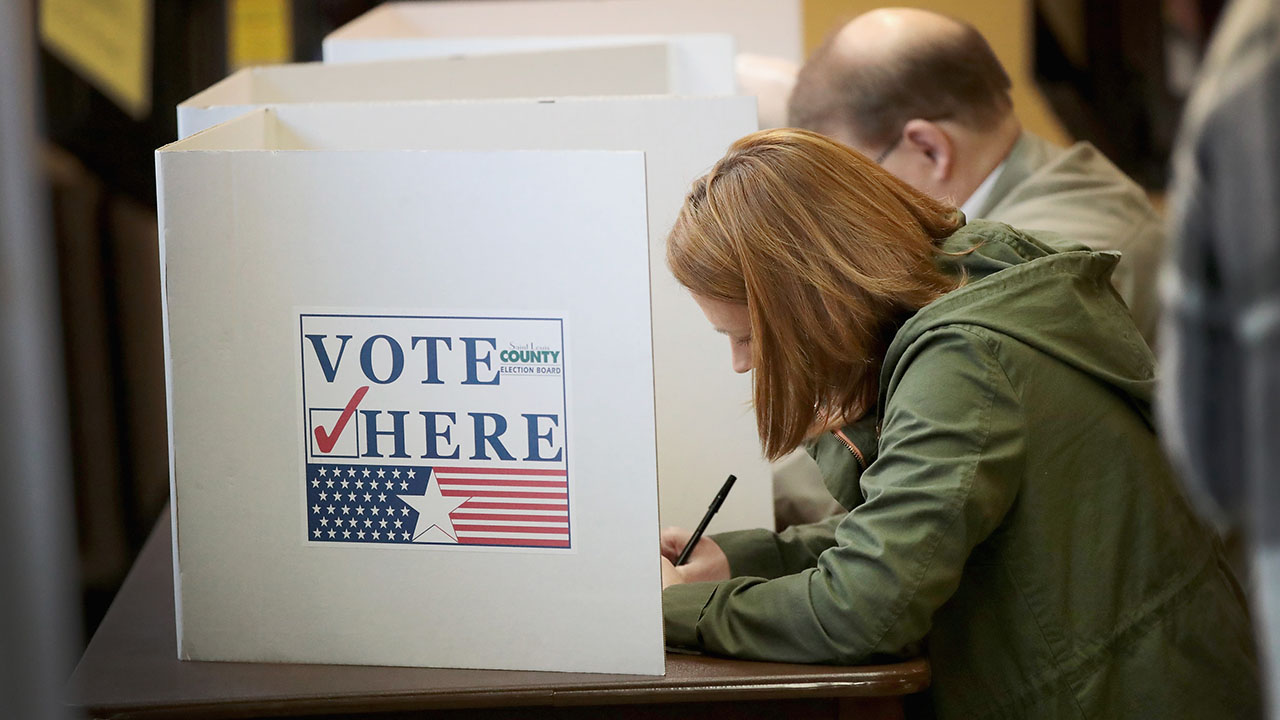 Midterm voter turnout reached a modern high in 2018, and Generation Z, Millennials and Generation X accounted for a narrow majority of those voters, according to a Pew Research Center analysis of newly available Census Bureau data.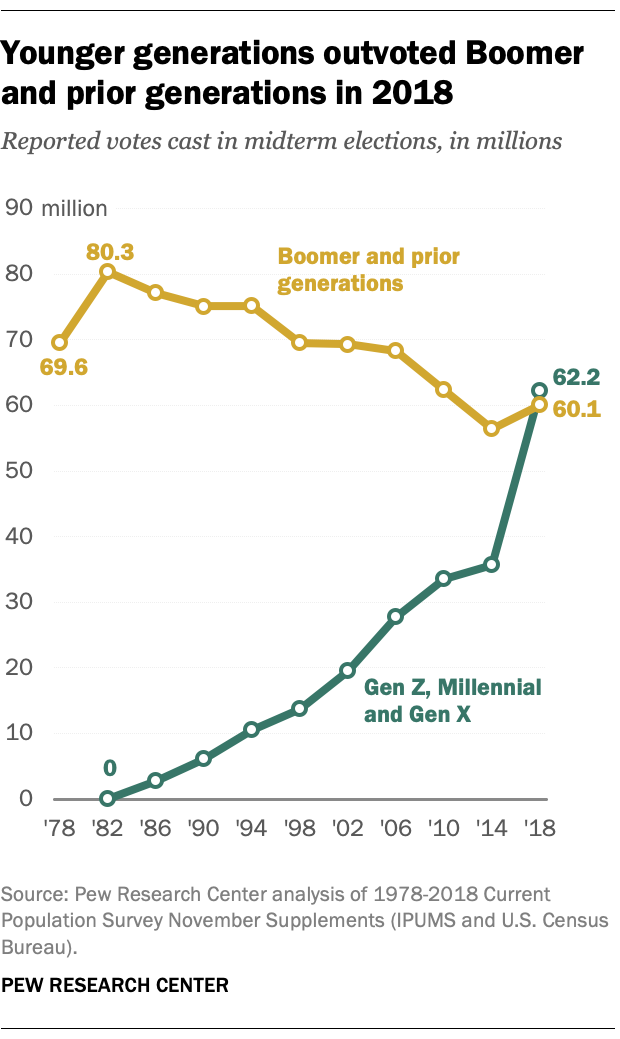 The three younger generations – those ages 18 to 53 in 2018 – reported casting 62.2 million votes, compared with 60.1 million cast by Baby Boomers and older generations. It's not the first time the younger generations outvoted their elders: The same pattern occurred in the 2016 presidential election.
Higher turnout accounted for a significant portion of the increase. Millennials and Gen X together cast 21.9 million more votes in 2018 than in 2014. (The number of eligible voter Millennials and Gen Xers grew by 2.5 million over those four years, due to the number of naturalizations exceeding mortality.) And 4.5 million votes were cast by Gen Z voters, all of whom turned 18 since 2014.
By comparison, the number of votes cast by Boomer and older generations increased 3.6 million. Even this modest increase is noteworthy, since the number of eligible voters among these generations fell by 8.8 million between the elections, largely due to higher mortality among these generations.