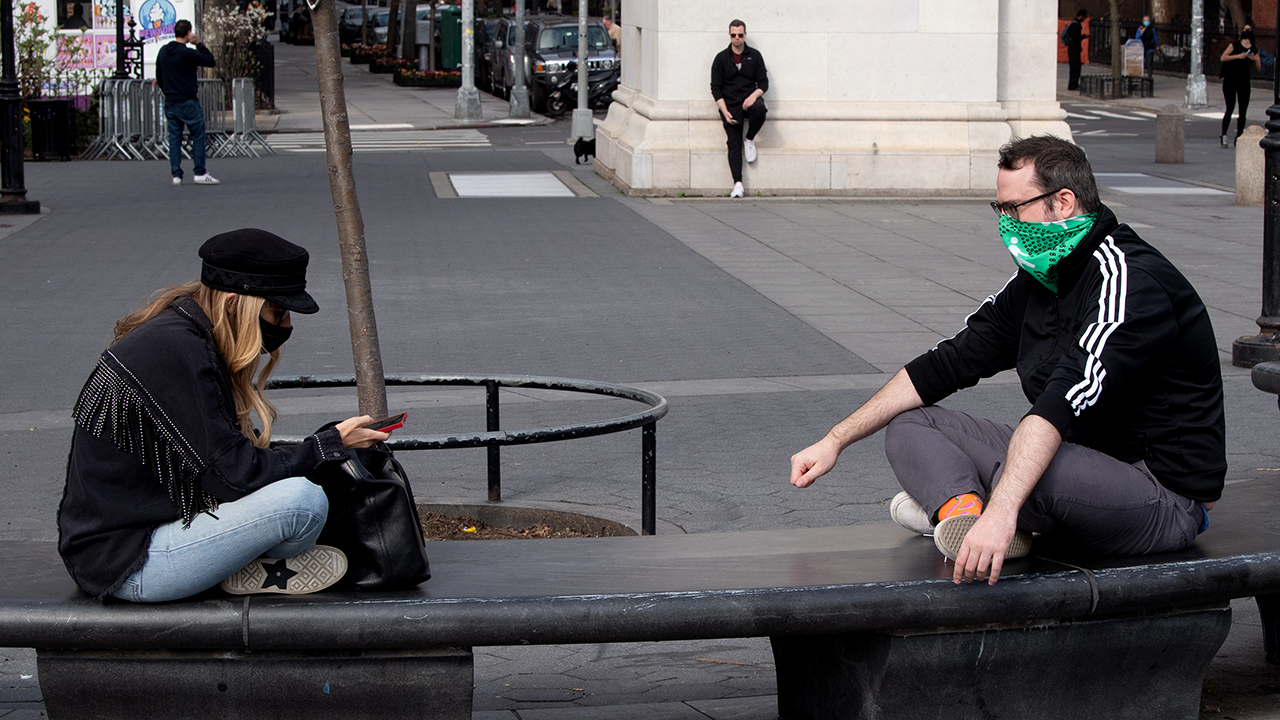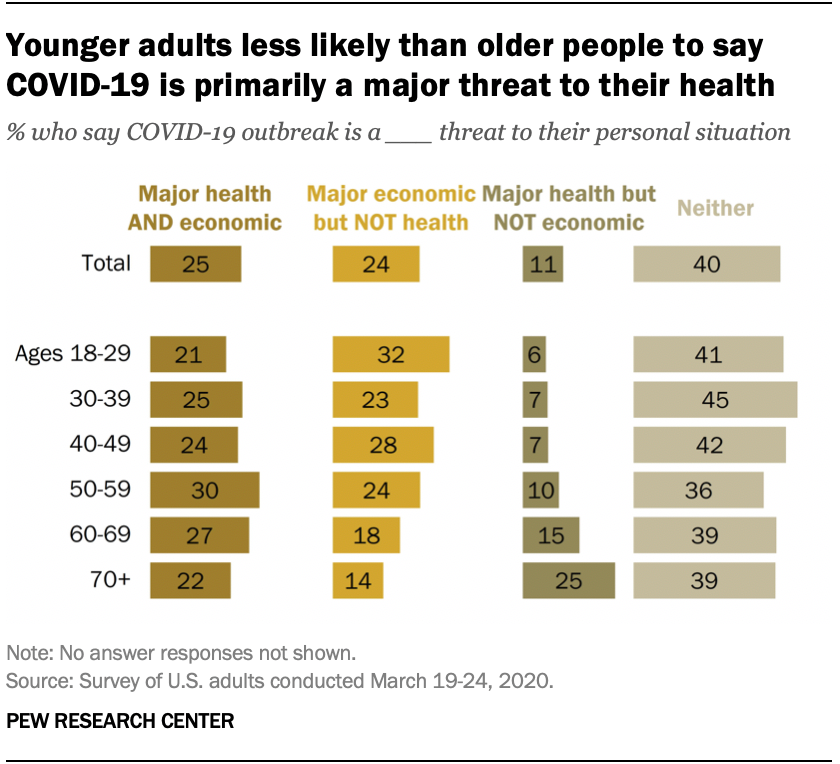 The coronavirus outbreak has impacted life for millions of Americans, but it has not affected people in the same way. Older Americans are more likely than younger adults to feel their own health is at risk, while younger people are more focused on potential economic threats.
Overall, larger shares of U.S. adults view the COVID-19 outbreak as a major threat to the nation's economy (88%) and the health of the U.S. population as a whole (66%) than to their own finances (49%) and health (36%). Across each of these areas, concerns about the outbreak have increased significantly since mid-March.
The survey, conducted March 19-24, finds that a quarter of adults say the coronavirus outbreak is a major threat to their personal health and finances. About as many (24%) say it is a major threat to their finances, but not to their health. Fewer Americans (11%) view the outbreak as a major threat to their health, but not their finances. However, 40% say it is not a major threat either to their health or their finances.