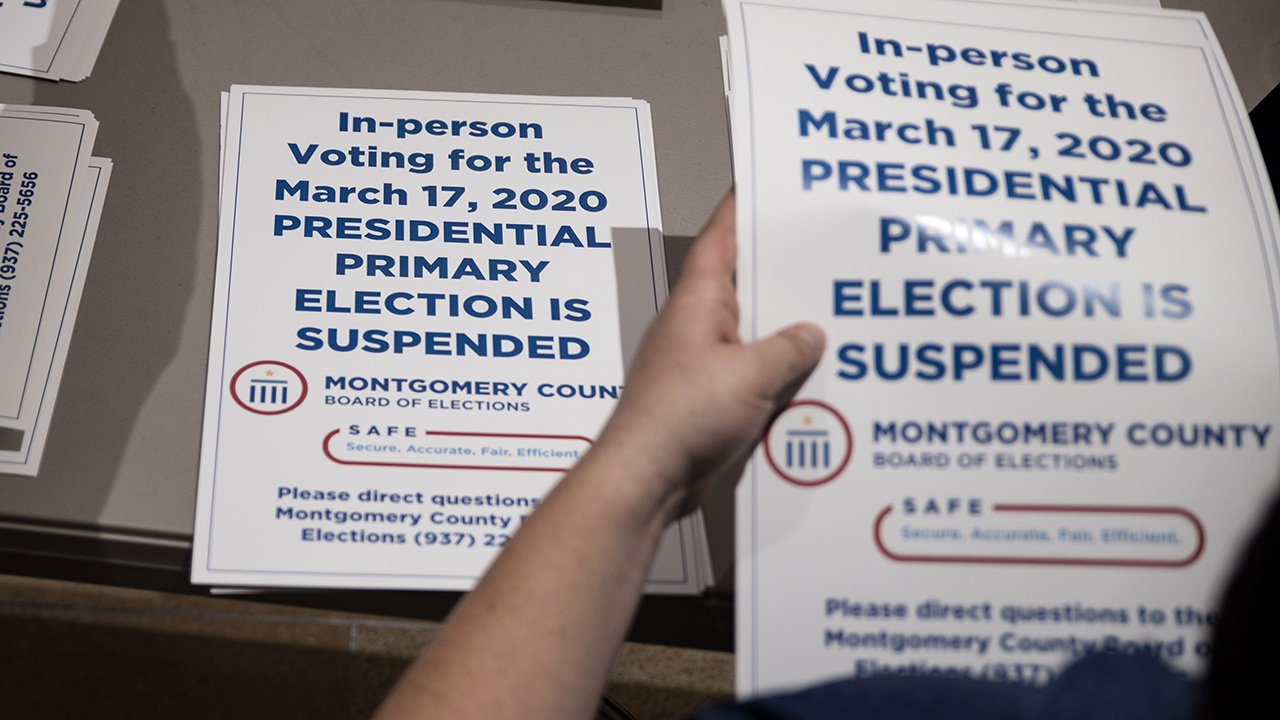 As several states postpone their presidential primaries amid the coronavirus outbreak, most voters say the delay was a necessary move – and similar shares say they would personally feel uncomfortable going to a polling place to vote.
Nearly seven-in-ten registered voters say postponing state primary elections has been a necessary step to address the coronavirus outbreak, according to a Pew Research Center survey. This includes about two-thirds of Republican voters (64%) and 71% of Democratic voters.
The survey, conducted March 19-24 – just after Ohio announced it would delay its primary – also finds that majorities of voters who are Democrats and Democratic-leaning independents (68%) would personally feel uncomfortable visiting a polling place to cast their ballot. A smaller majority of Republicans and Republican leaners – who do not have a competitive primary this year – also say they would feel uncomfortable (58%). As of today, a total of 15 states have delayed their primaries. Notably, the Wisconsin primary remains scheduled for April 7.