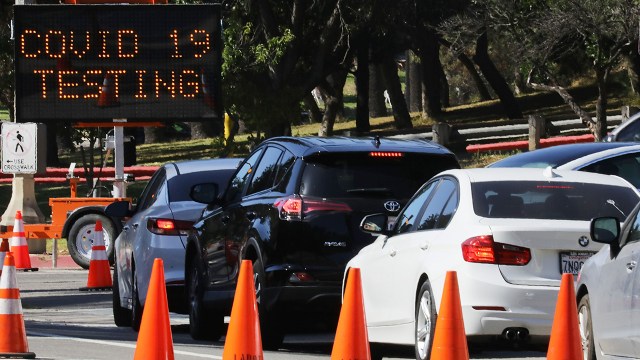 The United States has now recorded more than 5 million cases of COVID-19, but Republicans and Democrats point to different explanations for the recent increase in confirmed cases, according to a new Pew Research Center survey.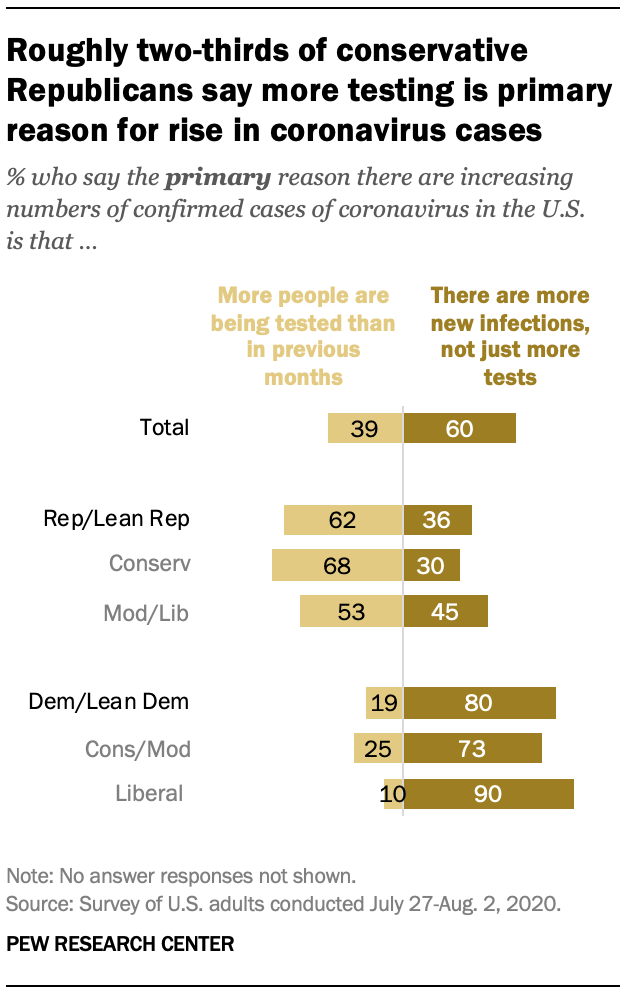 Overall, six-in-ten Americans say the number of confirmed coronavirus cases in the U.S. is rising primarily because there are more new infections in the country, not just because more people are being tested compared with previous months. Around four-in-ten (39%) say the increase is primarily the result of more people being tested, according to the survey, which was conducted July 27-Aug. 2 among 11,001 U.S. adults.
Most Republicans and Republican-leaning independents (62%) say the primary reason for the rise in confirmed cases is that more people are being tested. Self-described conservative Republicans are especially likely to hold this view: Around two-thirds (68%) say this, compared with 53% of moderate and liberal Republicans.
Read More

→