Black Americans have been hit hard by the coronavirus outbreak, accounting for a disproportionate share of COVID-19 deaths. At the same time, they stand out from other racial and ethnic groups in their attitudes toward key health care questions associated with the outbreak. In particular, black adults are more hesitant to trust medical scientists, embrace the use of experimental medical treatments and sign up for a potential vaccine to combat the illness, according to a recent Pew Research Center survey.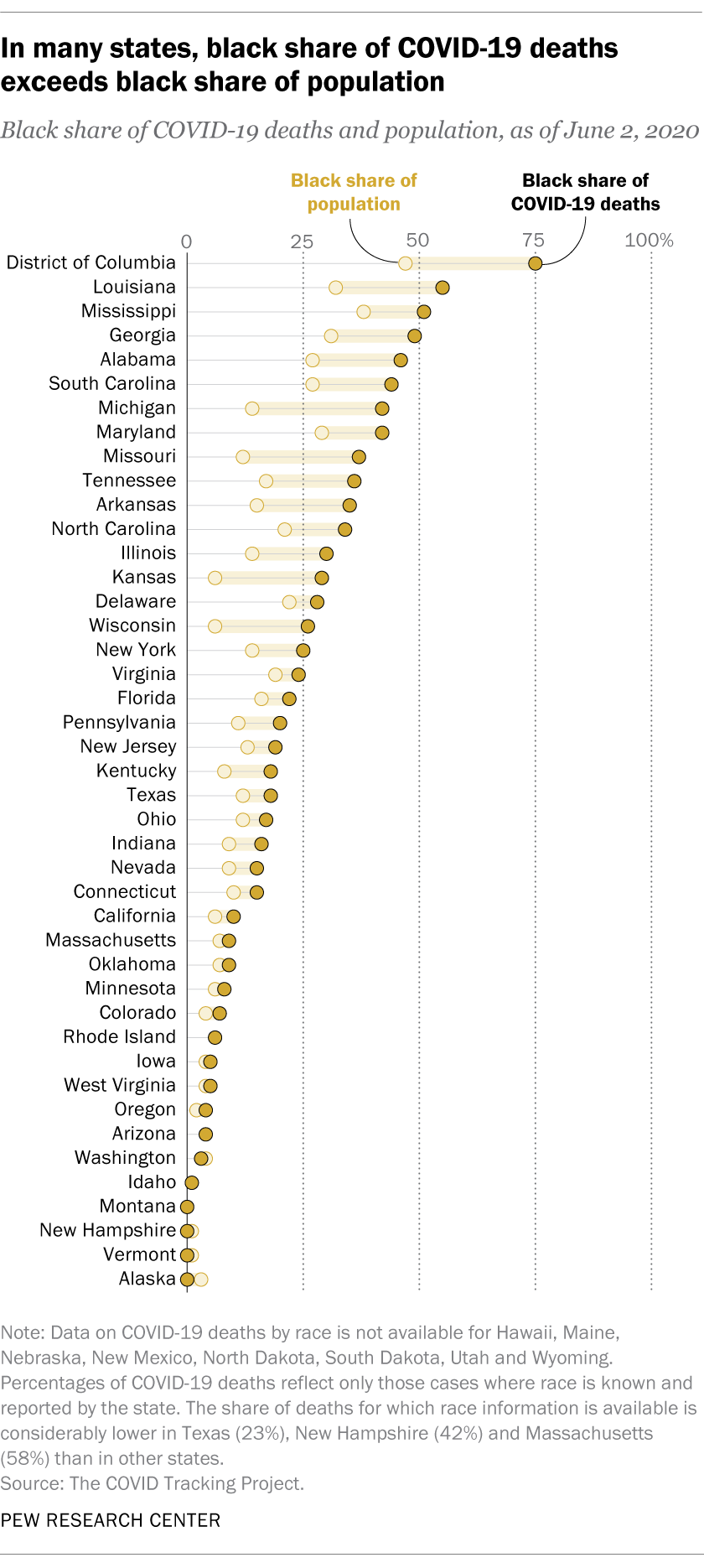 Nationally, black Americans account for about 13% of the U.S. population but 24% of the coronavirus deaths for which racial or ethnic information was available as of June 2, according to The COVID Tracking Project.
The disparity is particularly wide in some states. In Kansas and Wisconsin, black people account for 6% of each state's population but 29% and 26% of deaths, respectively – the biggest proportional disparities out of the states for which demographic data on coronavirus deaths is available. In Missouri, blacks account for 12% of the population but 37% of deaths. In eight states overall, the black share of coronavirus deaths is at least twice as high as the black share of the population.
Public health experts have offered a mix of explanations for these disparities. They include higher rates of preexisting health conditions that increase the risk of complications from the coronavirus; social and economic factors that contribute to health risk; and long-standing inequities in health care access and outcomes for black Americans compared with other racial and ethnic groups.
Read More →