Facebook co-founder Chris Hughes made headlines this month when he argued that the tech giant he helped establish 15 years ago has become a "monopoly" and should be broken up. Democratic presidential candidates have also weighed in, but Facebook itself has rejected such calls.
Here are 10 facts about Americans and Facebook, based on Pew Research Center surveys conducted in 2018 and 2019:
1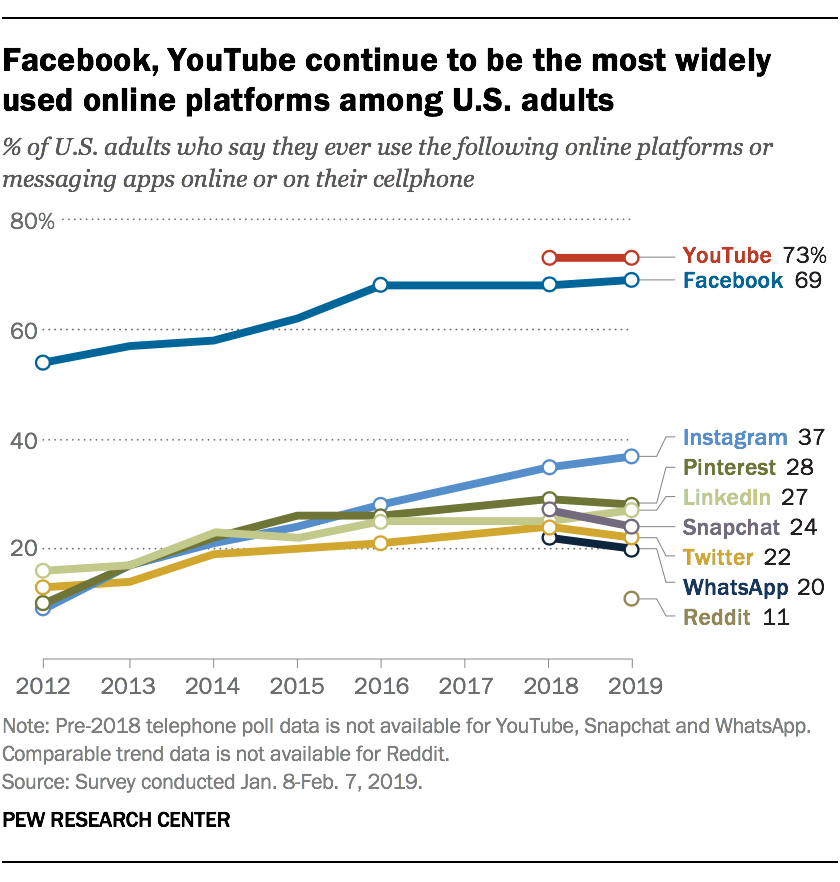 Around seven-in-ten U.S. adults (69%) use Facebook, according to a survey conducted in early 2019. That's unchanged since April 2016, but up from 54% of adults in August 2012.
With the exception of YouTube – the video-sharing platform used by 73% of adults – no other major social media platform comes close to Facebook in terms of usage. Around four-in-ten U.S. adults (37%) say they use Instagram, while smaller shares say they use Pinterest, Snapchat, LinkedIn, Twitter and WhatsApp. Facebook owns Instagram and WhatsApp.