The recent passage of several highly restrictive abortion bills in Alabama, Georgia, Ohio and Missouri has led to increased speculation about the future of abortion access in the United States. When asked about the future of abortion last December – before these states acted – about three-in-four Americans said that, in 2050, abortion will either be legal but with some restrictions (55%) or legal with no restrictions (22%), a Pew Research Center survey found.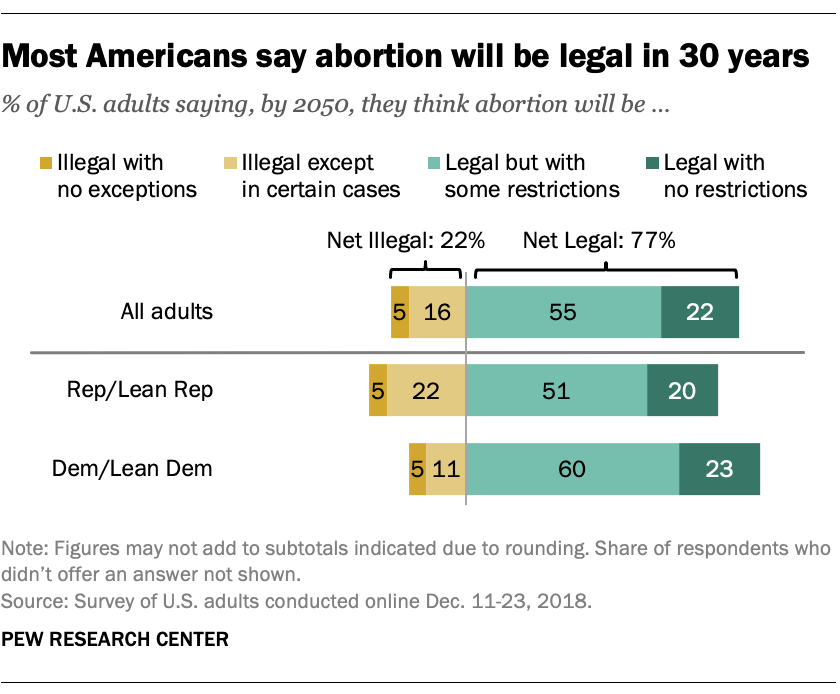 About one-in-five said abortion will be illegal 30 years from now, with 16% saying it will be illegal except in certain cases and 5% saying it will be illegal with no exceptions.
Some of the sponsors of the state anti-abortion measures see them as potential test cases that could bring the issue to the U.S. Supreme Court and lead to a reconsideration of Roe v. Wade, the landmark 1973 abortion decision.